The Boz's Banger
Without doubt, the most economical (and some might even say most fun) way to build a traditional hot rod is to start with a well restored original car. That's exactly what Brian Bozarth(Lowbuckboz) did. He had a nice 1931 Ford pickup and traded it off in favor of a '29 roadster that had been restored sometime in the 1970's. From there, Brian just pretended he was a young kid fresh back from the war and built the car accordingly.
The advantage of starting with a reasonably restored car is that the typically outsourced and typically expensive aspects of the build are already done for you. There's no need to worry about paint, body, or interior as that stuff is done. All someone like Brian has to worry about is the mechanicals.
Let's start on the easy part – the chassis. Brian had Okie Joe drop a '33-36 Ford axle, added '37 Ford spindles bolted to a '40 tie rod, and then pie cut the stock unspilt wishbone in order to achieve 7-degrees of caster. He then added an F1 box with a '49 passenger car pitman arm. He kept the stock shocks.
To get the rear down appropriately, Brian used a 'T' spring over a '35 Ford rear. He then used some '37 Ford rear radius rods that were shortened to tie it all together. Again, the stock shocks were used but this time he moved them forward a bit to make it all work.
A round of '40 Ford juice brakes complete the chassis that, you might have noticed, was done entirely with original Ford parts. An early car like this, in my opinion, should look as though it was built before there was a big aftermarket… And Brian's car looks this part to perfection. The stance is early. The paint looks early. The interior is period. It's just a complete, CONSISTENT, and well thought out package.
Of course, it's also a hot rod. And a hot rod needs to be fast no matter the period in which it was built towards. Brian decided to stick with the banger rather than go for a V8. Given the chassis details as well as the stance, this was another smart decision. And despite what a lot of inexperienced fellas might tell you, bangers can actually be a great source for both torque and driveability – you just have to be committed to spending the money and taking the time to source the parts.
Brian was exactly that. Here's the built sheet of the driveline:
Model A Diamond block bored .100 over
Hapless rings
7.5-to-1 compression
Winfield 1A cam ground by Jim Brierley
Flathead V8 valve springs
Large diameter intake valves
Lionspeed head
FSI Distributor
ARP head studs
Wire locks in-between cylinders 1&2 as well as 3&4
Header and intake by WAC
Stromberg 97
Riley High Speed crank pulley
Lightened flywheel
Trans and rear from '35 Ford
'40 Ford torque tube
'34 Ford driveshaft
The end result is a light little roadster with an appropriate banger motor that makes more than enough power. In fact, line it up next to a full-fendered a-roadster with a stock flathead V8 and you'd probably get pretty close to even money with a knowledgeable bookie. No shit.
In any case, we figured such an early styled car deserved a photoshoot to match. So, we sent John Helmuth (Helmuthbrothers) out with his collection Leicas along with a few rolls of both Portra 400 and Ektar 100 to get the job done. You can't argue with the results:
Editor's Note: A couple of notes that didn't make the article… The engine was built by Schwalm's Babbitted Bearings while the car was built by Brian (Lowbuckboz) out of his shop – Boz's Garage in Rosenhayn, NJ. Speaking of, a special thanks to Brian for letting us shoot and feature his car.
***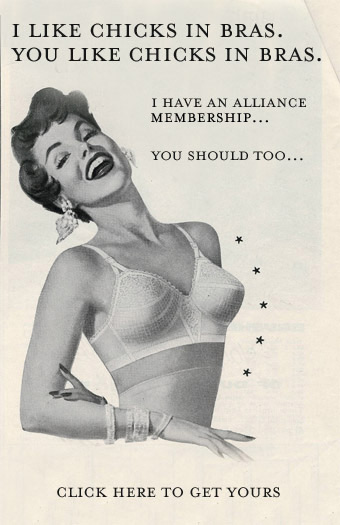 69

Comments on the H.A.M.B.