Thanksgiving
I don't often touch on my life outside of old cars here on The Jalopy Journal simply because… well, it's just not that interesting. And let's be honest, this is a hot rod and custom magazine – you folks don't come here to read about the follies of the Cochran household. Even so, every now and then I've got to let my hair down. This is one of those times.
In 1999, I was in a final at Wall Dragway located just outside of San Angelo, TX. As my luck would have it, I ended a long day of racing with the shiny side down and my ass in an ambulance. From that night forward, I lived with at least some pain in my neck/back. Through the years I had my ups and downs, but the pain was always there and became just another fact of life for me.
About a year ago, a ghost cell phone began to vibrate in my left-hand pocket. A few months later, it was more like a ghost cigarette lighter burning away. Finally, in August I reached my threshold for pain and made a call to Skullcracker. An MRI later and it was pretty clear that I was going to need surgery as soon as possible.
Unfortunately, bureaucracy with insurance companies prohibited us from performing surgery as soon as we would have liked. In fact, it took a couple of months and a few favors to get everything squared away and a date scheduled with the hospital. By Wednesday of last week, I couldn't lift my left arm above my shoulder and could just barely walk.
I think I went under at around 2:00. By 5:00, I was enjoying some of Wendy's finest with my good buddy John Joyo and fighting back tears as I realized it had been almost a decade since I felt painfree. I had forgotten how wonderful it can be just to walk across the room with little to no effort. It sounds dramatic as hell, but I got my life back.
And when a realization like that goes down, it's only natural to reflect. The Jalopy Journal has given me so much… My relationship with this site at least in part helped me to land my first job in Kansas City (VML), meet my heroes like Dennis McPhail and Rob Fortier, move to the best town in America (Austin, TEXAS), and finally, meet the man that would save my life (Dr. Dan, aka: Skullcracker).
It's absolutely nuts when ya think about it. What started out as an evening in a dorm room at the University of Oklahoma turned into a passion, a career, and a life. And you know what? I have a ton of people to thank for it… So many, I couldn't possibly list them all. But, if you are reading this chances are you are one of those guys.
Thank You… Sincerely.
I hope ya all have a happy Thanksgiving and when Friday comes around and your done eating turkey and watching football, swing by The Jalopy Journal – we'll have a surprise or two waiting for ya.
…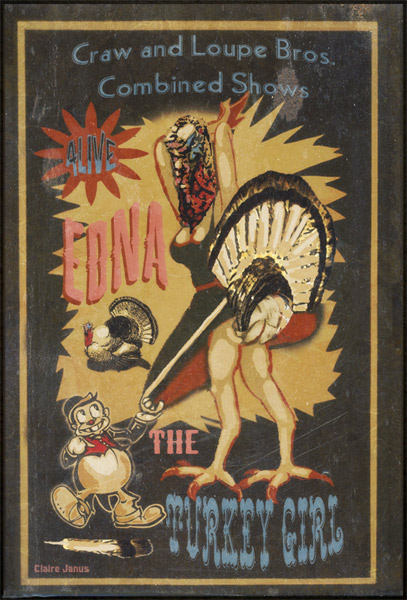 130

Comments on the H.A.M.B.