Disturbingly Kool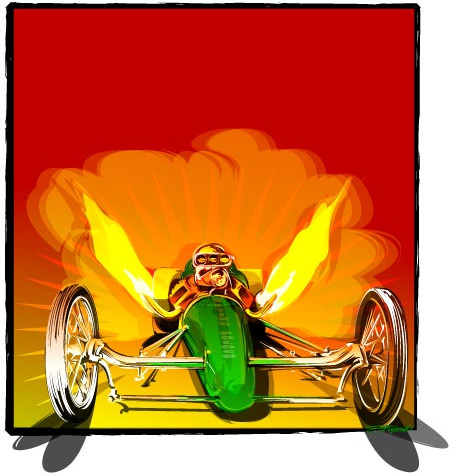 "KCsledz" started this week's art show with one of his amazing letter press posters, but I want to save that feature/tech article for another day (soon). Today belongs to "FlyingPolock" and his wickedly accurate propaganda style that seems to be popping up everywhere.
I've always loved early propaganda art as it was so effective at striking an emotional nerve whether it be realistic or not. Of course, some of the best came from all sides of the conflict during WWII. They took the basic images of war and distorted them to exaggerate their cause. Warplanes became muscular, enemies became skinnier, and all was right with the world as long as the audience followed the message…
What draws me to the Polock's work is his keen ability to seamlessly mix modern subjects with the medium without losing the emotional feeling that you get from a lot of the earlier stuff. He calls his new venture "Disturbingly Kool"… I call it Hot Rod Propaganda…
See more of this week's art show here.