Lost America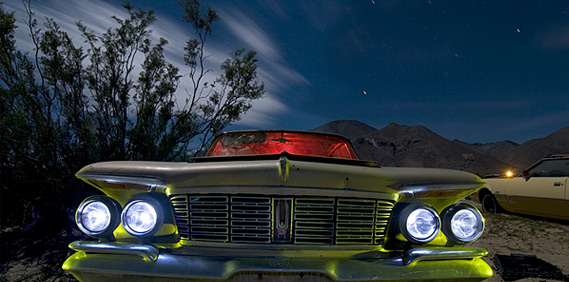 Light painting is actually a pretty old school photography technique. Essentially, you "paint" objects with different color light bulbs and then take exposures of varying lengths. The results are sometimes from out of this world. The fella that runs "Lost America" has the process down and his web site is chock full of great examples. His junkyard work is simply amazing.
Thanks to Mike for the tip.
46

Comments on the H.A.M.B.