1934 Indy 500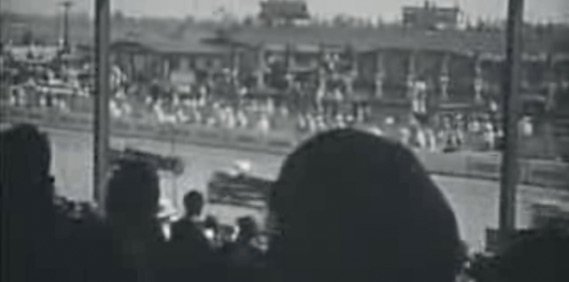 This is pretty incredible… A view from the stands of the 1934 Indianapolis 500. Bob and weave to get a view between the heads in front of you. Your reward? A view of some of the most beautiful race cars to ever grace the brickyard. It's a shame the technology wasn't there for sound, but still… I don't know that I've ever seen a video this early from this perspective.
And for the record, Bill Cummings narrowly beat out Mauri Rose by about 5 car lengths to complete the closest Indy race to that point. Coming in 28th position after technical problems? Wilbur Shaw.
[flv:1937.flv 569 320]
25

Comments on the H.A.M.B.