Which Motorama Corvette would you take?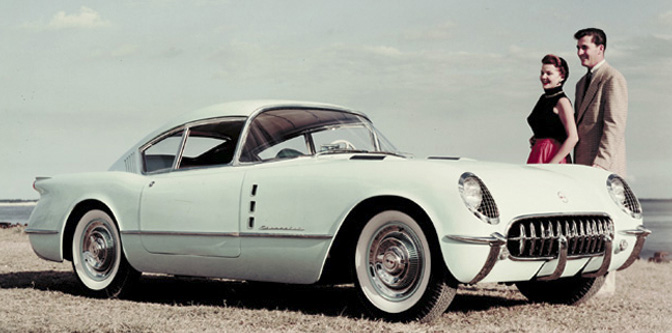 General Motors in the mid 50s absolutely knocked it out of the park when it came to concepts cars… The Motorama was GM's yearly parade of futuristic dream machines that were essentially "factory customs", built with big budgets and very advanced designs. The 1953 Motorama birthed the first Corvette, and in 1954 GM came back with two more Corvette concept ideas: The Nomad wagon and the Corvair fastback. Looking back at pictures of an original Corvette roadster along with its two very sexy '54 variants, I'm troubled as to which one I would pick if only one was an option. On the one hand, I'm a big two door wagon nut, and the Nomad concept spawned a most beautiful offspring in Chevrolet's 55-57 'Bel Air" Nomad. On the other hand, the fastback Corvair proposal has a 'Motor City meets Aston Martin' vibe that just works to me on so many levels… Come to think of it, the original '53 roadster with a hardtop looks pretty sweet too. So, what's your choice?
58

Comments on the H.A.M.B.