Tom Hanna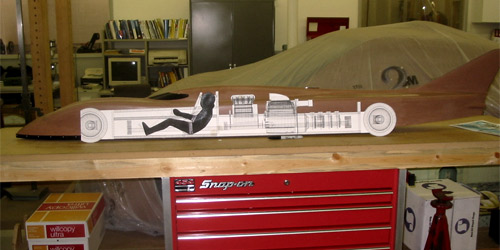 Back when the Jalopy Journal world headquarters was located in Kansas City, we used to take trips through Wichita pretty regularly. Every time we rolled through Kustom City, we made it a point to stop at a shop or two and check out the local action. One of those shops was the venue for a legendary hot rodder – Tom Hanna.
Sodas38 had enough insight to bring a camera on his visit and we get to reap the rewards. It looks like Hanna's team built Bonneville car has moved past the concept phase and is well on its way to reality as the crew beats aluminum panels into submission. Expect 500mph time slips within a few years…
To see more photos of the Bonneville project and other oddities at the shop, check out the post!