The Dahm Brothers' Roadster
This simplistic '27 Ford roadster graces the cover of the December, 1950 issue of Hot Rod Magazine. The three page feature snapped and written by Tom Medley gives the little roadster credit for being "the typical hot rod of 1950." A warmed over flathead Merc backed by a toploader and a banjo does, in fact, seem pretty typical but the sum of the car's parts equates to something more.
It really is hard to imagine a roadster that is more… RIGHT. Simple flowing lines, ground hugging stance, clean rolling stock, and the sound of a Potvin 3/8 (best sounding flathead cam ever) all add up to create a car that would be good enough for the SCTA's new logo. It is the roadster from the later logo – right?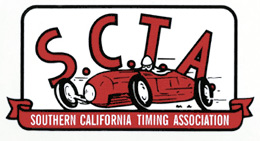 34

Comments on the H.A.M.B.