The Hansen Cobra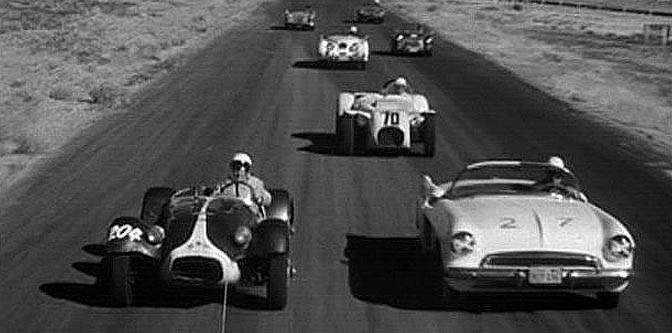 Since there was so many interesting comments in my post about the new Petersen Museum, here's a car in their long-term collection you might find worth checking out: A 1953 Hansen 'Cobra', built at a fiberglass special in Inglewood, California and featured in the movie 'Roadracers" in 1959. The museum placard states: "The Cobra is one of two built by the brothers Wally and Harry Hansen for the 1955 Petersen Motorama custom car show (actually called the International Motor Revue that year). It features a hand-built fiberglass body mounted on a specially engineered chassis. An Oldsmobile Rocket 88 engine (interestingly, the other Hansen has a Cadillac 331) enabled the car to accelerate from a standstill to approximately 90 miles per hour in the quarter mile. To simplify and save cost, it was built with a small number of parts from several American manufacturers including Chevrolet, Cadillac, and Studebaker".
What do you think? I dig the central body peak running front to back, and inset rear bumper…
28

Comments on the H.A.M.B.