More on Kenz & Leslie…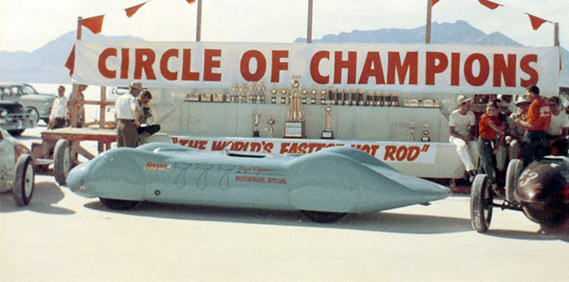 I've posted a ton on Kenz & Leslie in the past (here, here, and here), but I had never seen the video below and thought I would post it up for your viewing pleasure. These guys did a whole lot of firsts… Not only were they responsible for the first American hot rod to hit 200 mph, but they held a record in one form or another from 1952 to 1957. Not many people in the early days of Bonneville can say that.
66

Comments on the H.A.M.B.