American Concept Cars & Ghia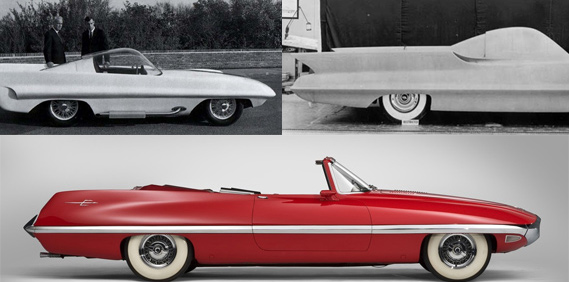 "Metalshapes" has one of the most diverse "car guy" backgrounds in the community. I think that's one of the reasons I liked him so much when I first met him. He's just SMART. He's also a damn good guy and I can't thank him enough for this little write-up on the participation of Ghia with Detroit era concept cars.
The 1957 Chrysler Diablo

The '57 Chrysler Diablo is for sale. That in itself is cool enough because its a Detroit concept car, but there are links between this car and traditional Hot Rods & Customs.
In fact, there are a group of cars from this period in time, with similar Styling features, that had a couple of things in common – American drivelines and/or designers, and bodywork by Ghia. The Diablo is one of them… Chrysler's head designer Virgil Exner was responsible for it. Built by the Italian coachbuilders, Carrozzeria Ghia, and placed on a shortened Chrysler 300 Chassis.
That thing got a Hemi?
Yeah… it does.
1959 Simca Special

The next Car is the only one in the group which was not built by Ghia, but it was built at the Dual-Ghia assembly plant. It was Designed by Virgil Exner junior. He built the body and mounted it on a 1950 Simca/Fiat Chassis in 1959. Afterwards, it was featured in Road & Track, and shown at the Paris Motor Show.
1954 Fiat 8v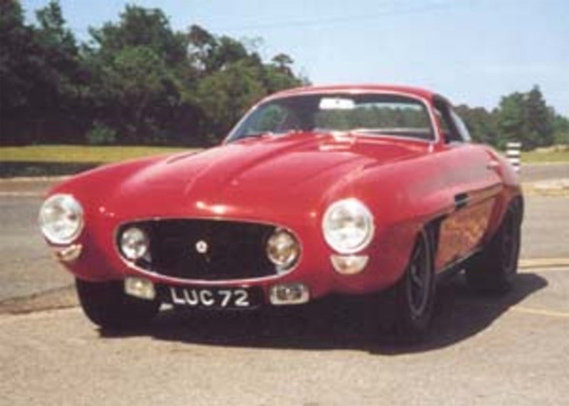 In the early '50s Fiat made their big car – the 8V. Ghia was one of the coachbuilders that made bodies for them, and theirs was a beautiful coupe that looked a lot like the '54 DeSoto Adventurer (also a Ghia bodied car).
John Willment was a Team Owner who's team raced Lotus Cortinas, Cobras, A Galaxie, and a GT40 (the JW Automotive LeMans winning car). He found one of these 8V Bodies, and had his guys build a high speed street car out of it using a lengthened Big Block Cobra Chassis.
The Ghia Gilda

R C Wilke owned the Leader Card Company in Milwaukee. He had Ferrari and Ghia build a car for him to use as his road car. He was also involved in the Styling. The little sports car started out with a Full Race 4.5 Litre V12, that later got detuned and bored to 5.1 Litres. It arrived in the US in 1956.
1955 Lincoln Futura
And the '55 Lincoln Futura brings us back to the Detroit Concept Cars. Designed by William M. Schmidt, after he got a little too close to a Shark while scuba diving, built by Ghia, and later customized.
Styling wise, these cars are not everybody's taste and maybe even a dead-end, but in the short period of time that they were built, they were right in the middle of the action.
These Cars range from the most expensive concept cars Detroit built at the time, to one young Man designing and building his Car.
Its also a story of Decay. The Exener Simca ended up on a used car lot, and got restored with a Datsun Engine. The Futura got Modified until it was suitable transport for a grown man in tights. And in the '70s and '80s, a Ghia Badge on a new Ford meant it had nicer upholstery than the base model… Go figure.
30

Comments on the H.A.M.B.