Books for the Little Jalopy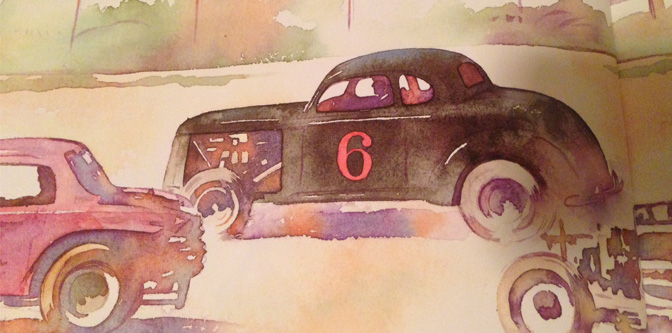 You may have seen a few posts about select car books every self-respecting traditional hot rodder should own. Putting my little boy to bed last night, I thought about the the hot rod books he enjoys and will hopefully stay with him as he (possibly) transitions into a Jalopy pilot of his own someday. For kicks, here's a few of the better gearhead readings on young Henry J's shelf:
'Jennifer and Josephine' by the immensely talented Disney story artist Bill Peet. This 1967 classic tells the story of Jennifer, the faithful old Model T Touring, and Josephine the scrawny cat that calls the car her friend and home. When Jennifer gets purchased by a crazy stranger, Josephine goes along for the ride of her life! Reproductions are still available in paperback and I highly recommend it.
Speaking of Bill Peet, he actually wrote the story for the 1952 Disney short film "Susie the Little Blue Coupe". It was later adapted into a book with the same exact story. Too bad my 70s-era edition has illustrations with none of the charm of the original movie's art!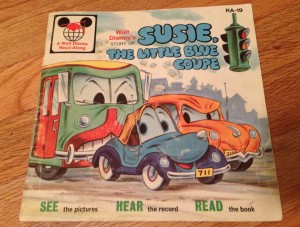 'The First Book of Automobiles' is a 1955 school book for students, but it's packed with stylish hand-drawn illustrations and does a nice job of breaking down everything about cars in a really simple way. Young readers can learn exactly how a motor works (gas and diesel types) and all about the different kinds of automobiles there are.
I can't say enough about this last book for a few reasons: First, because it's a charming father & son story about the Summer that 6-year-old Andy and his dad spend fixing up their old '37 Pontiac coupe for stock car racing. However, the main reason that this book is so special to me is because it was a gift from Sam Strube not long after he lost his wonderful son, Nate. Sam used to read it with him as a young boy and he wanted me to have my own copy to read to Henry J. I'll never forget that kindness and it helps me to remember to cherish "book time" with my kids… Hopefully you do too!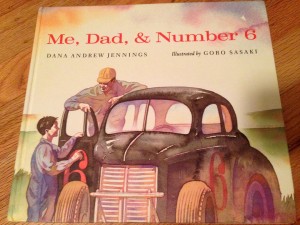 19

Comments on the H.A.M.B.