Pure Hell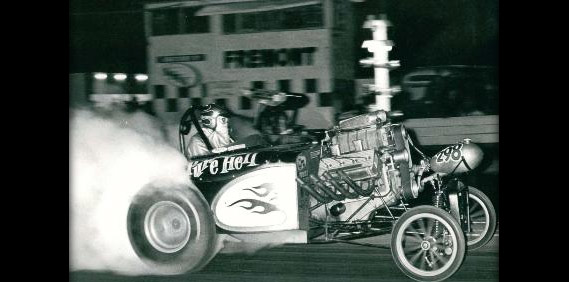 Mazooma1 sent over a DVD packed with over an hour of footage that he shot with his 8mm camera in and around 1961 at such hallowed grounds as Lions, San Gabriel, Fontana, and Irwindale. In the coming weeks we will certainly get into that video, but today I wanted to focus on a short clip that was included in Mazooma's package.
More than likely, you've seen some of Dick Wallen's ads in your vintage Hot Rod Magazines. He used to travel the west coast, shoot as much racing video as he could, and then sell the footage through magazine ads. The above is an out-take from one of those videos and the footage is pretty damned incredible. Just give her a play to take a ride in Pure Hell, watch Pete Ogden get flipped over, and witness a few other rarities… It's pure pandemonium.
[Javascript required to view Flash movie, please turn it on and refresh this page]
95

Comments on the H.A.M.B.