The EX179 at Bonneville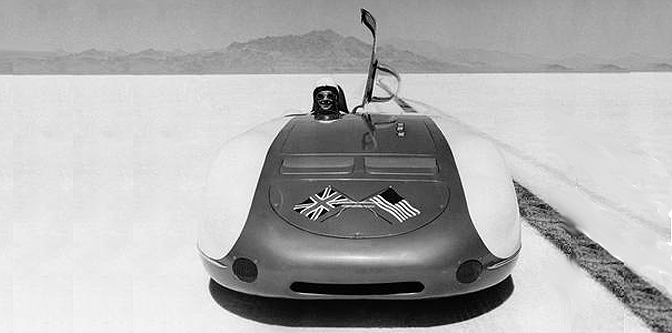 Looking for more coverage of Bonneville in '54, I came across this video of the EX179 at Utah presumably in 1954. With a '57 Chevy wagon as a tow vehicle, we know the year isn't accurate, but it's great footage by British Pathe nonetheless. I've covered Goldie Gardner's exploits with the famed MG streamliner on the salt from 1952, but this is obviously a much later speed attempt with an updated paint scheme and a new team. This clear B&W 15 minute film also covers the support vehicles and crew quite well, so it's worth a look. Confirming this footage is from 1957, this was also EX's last trip to Bonneville, so she came with a 948cc A-Series Austin engine in place to set new class records. After a long and successful career, the EX179 was retired to the Motor Museum at Donnington, England. 
6

Comments on the H.A.M.B.