The 1957 NHRA Nationals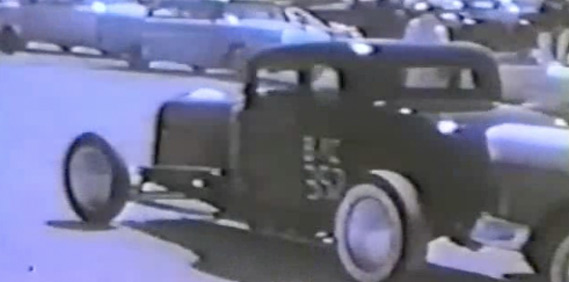 Norm Jones is one of the most likable and respected car guys in Austin – a town that is chock full of the really likable and the really respected. Truth be told, Norm is the guy that just about all of us aspire to be like when we grow up. He's "been there, done that" and can tell ya the most elaborate stories of how it all went down.
One of those stories is based around the 1957 NHRA Nationals in Oklahoma City, OK. Our hero was 19 years old, recently hitched, and celebrating his honeymoon at the biggest drag race in the country. Come to think of it, the '57 Nats was just about one of the biggest drag races in history – the move to Oklahoma from Kansas, first Nats with the fuel ban, 15 national records broken, etc… And, of course, the fastest 1/4 mile burners in the country showed as well – the Green Monster, the Masters Dragliner, the Hustler, and many others… This was and (for some of us) still is a pretty damned big deal.
And for young Norm? Huge. In fact, the video you see above was lovingly taken by him all those years ago. After the races were over, Norm realized he lost the key's to his dad's borrowed '53 Dodge and had a hot wire all the way home…. Thankfully, he never lost the video.
[flv:norm1.flv 500 281]
Editor's Note: I have added some captions for cars that I recognized in this video. That said, in some cases they flash by pretty quickly. Get the pause button ready if you are interested in taking it all in…
80

Comments on the H.A.M.B.