Gratitude
I can remember the first time I ordered TJJ/H.A.M.B. shirts like it was yesterday. I can remember the lump in my throat as I signed a check over to the screen printer. I can remember the shock as I calculated packaging and shipping costs. I can remember being so scared, so friggin' scared, that no one would buy them and I'd be stuck with an empty checking account and a ton of shirts.
Most of all though, I can remember the huge feeling of gratitude I had when they sold out.
In the last three days, I've converted my garage into a makeshift warehouse and have spent close to 48 hours packaging and shipping the swag that we announced on Monday. My back is killing me, my fingers are raw, and my vision is blurry… Man, I'm beat.
It feels pretty amazing to have so much support. Thank you guys… For everything.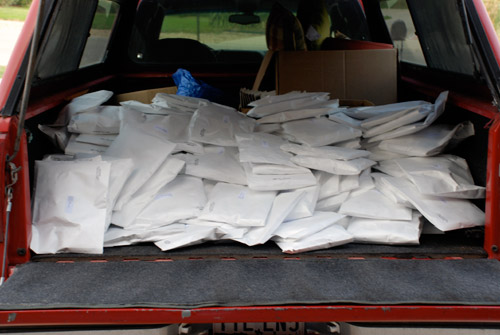 And yeah… we are still selling swag. If your order didn't contain a back ordered item, it went out this morning.
67

Comments on the H.A.M.B.