The Jet-Zoomatic
The boys on his block had no love for Eddie's hand-me-down Packard. They teased him brutally… relentlessly… and in the same way they teased him about his "stupid hat" years ago when they were in middle-school. They were bullies. And I can't tell you what it must have been like for Eddie to endure such cruelty. I don't know that anyone could. But I can tell you what came to pass. I can tell you that.
One spring morning, while his father was sleeping off too many rounds of Bourbon, Eddie carefully slid a check from the old man's bank book. He filled it out using his best penmanship and then addressed an envelope to Evansville, Indiana.
$23.95 – That's all it took to turn Eddie's fortunes.
The following fall, a long thick package was waiting for him when returned from school. It weighted more than thirty large bags of gold dust and when he opened it, the contents shined even brighter. The instruction sheet wasn't included in the price and the install didn't go as planned, but eventually Eddied pulled himself out from under the old Packard and gleamed with pride.
"Those shitbags," he thought… "Will never tease me again now that I'm Jet-Zoomatic Equipped."
…………….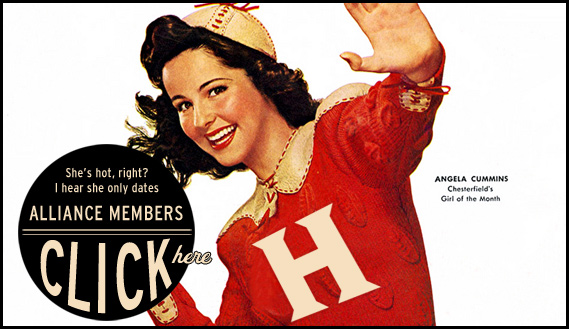 35

Comments on the H.A.M.B.