Greetings from Nuremberg…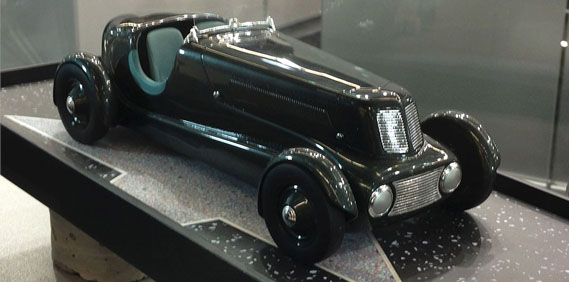 I just left two days of not stop walking and gawking at the Spielwarenmesse International Toy Fair Nürnberg in Germany, where nearly 2,800 exhibitors from around the world are spread out over 12 massive halls, showing the lastest in everything from toys to games. It's really an amazing show on the scale of something like SEMA, but for toys. What does this have to do with traditional hot rodding? Well for one thing, it's easy to tell where most of us first got much of our passion for tinkering on automobiles, from either building model kits, running a slot car, or collecting Hot Wheels. It's funny to think about what you 'played' with passionately as a child is probably still with you today. At the Fair I walked right past hundreds of amazing train, boat, and farm vehicles with little interest, but stopped to drool at glorious cars in every make, model and scale. It says something doesn't it? Long live our toy cars…
Coolest thing I saw? Probably the incredibly accurate 1:18 die cast of Edsel Ford's 1934 Model 40 custom roadster. The fact that German diecast company Minichamps recreated this cult vehicle so lovingly in it's lovely gun metal grey paint. In the same window they had the Lincoln Futura and 1955 LaSalle II Roadster coming soon as well… I'm in.
(sorry for the blurry pics, but these are 'spy shots'…)
19

Comments on the H.A.M.B.