More On Instrument Panels
Yesterday, I listed my favorite hot rod dashes of all time. Today, I thought I would open up my "Dashes – Inspiration" directory on my computer and throw up a few images that were contained within. You might notice that most are European in origin. I tend to really fall for the European sense of simplicity in design and I really think this same sensibility translates well into our hot rods. Take a look and let us know what you think.

Caption: 1912 RR Silver Ghost… Gorgeous engine turning and I love the bottom bead of the dash.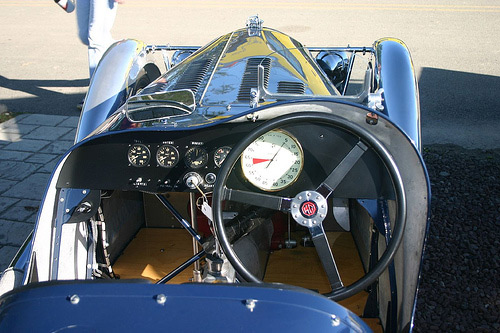 Caption: This 1935 MG shows off a great looking 3-spoke wheel with a really detailed hub. The rear mount gauges look great against the flat black dash.

Caption: You wouldn't think that a '53 Riva Ariston boat would be grounds for much inspiration, but check out the pattern on this stainless dash. Reminds me a bit of the stainless used within '57 Chevy tail fin trim.

Caption: I've long felt that early Mercedes passenger cars featured the some of the most gorgeous interiors ever. This '55 300sl is a perfect example of a body color dash with minimal fuss. I love the little chrome strip used as a footer to house switches, etc…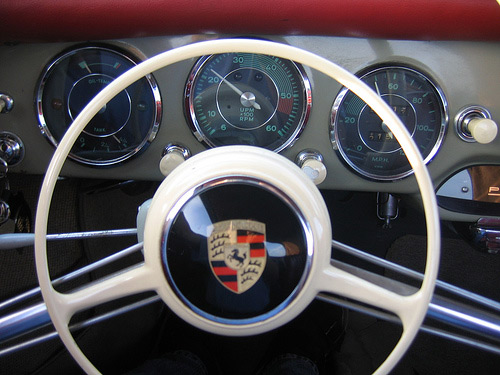 Caption: 356 Porsche… I've always loved the green numbered gauges.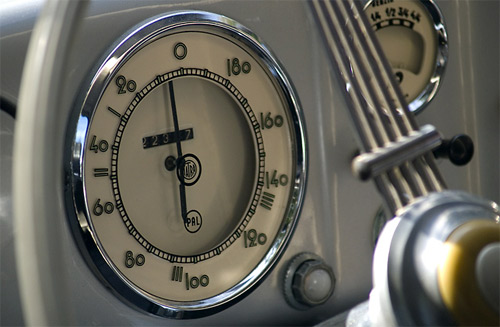 Caption: These days it isn't hard to get custom gauges made and these art deco styled counters would be a great base to inspire a set.

Caption: I'm guessing this is Audi or Mercedes… In any case, I love the steering wheel.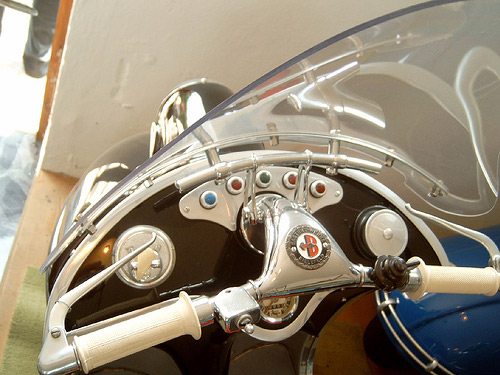 Caption: I saved this image of an early Bastert scooter because I really liked the fabricated panel that houses the indicator lights.

Caption: I could have filled this entire post with vintage Ferrari instrument panels… Anything pre-60 is inspiring. I chose this one because of the simple dash shape and the shifter gate – someone has to do a shifter gate on an early Ford.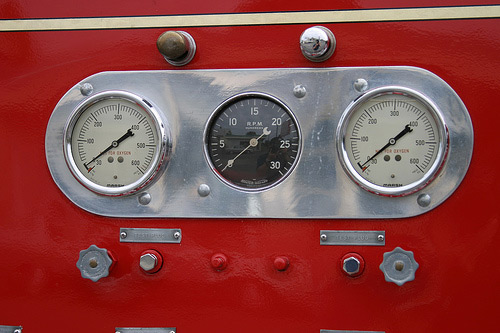 Caption: Vintage fire trucks have gauge panels all over them… I like the use of rivets to locate the rear mounted gauges here. Neat idea…

Caption: Sometimes inspiration is right under your nose. How clean is this?

Caption: Kaiser I believe…

Caption: I think this is the work of Bugatti… In any case, the image proves that a chrome dash can work.

Caption: 1939 Alfa… The idea is to extend the color of the dash under the gauge glass and then give the assembly depth by adding a contrasting color underneath. It's all set off with white numerals. You end up with a very graphic look that would look right at home on a 40's or 50's era hot rod.
53

Comments on the H.A.M.B.