Leggy Linda
In 1952, Popular Mechanics Magazine released a series of postcards that were made available at gas stations across the country. Each pictured a novelty of one sort or another based around the rapidly growing automotive culture in the US. A few years ago, I was at an antique store and picked up a card featuring the lovely and leggy Mrs. Linda Plannette.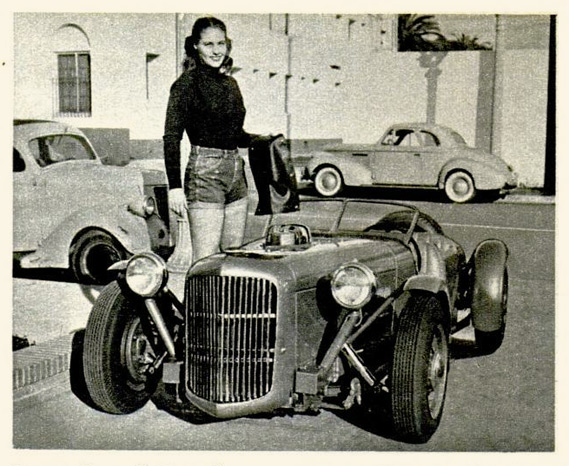 On the back reads:
Built so close to the ground that it barely clears it's own shadow, a sleek, speedy sport car is the pride of Mrs. Linda Plannette, who is a spare time Los Angeles mechanic. She and her husband put together the souped-up car, using a standard Mercury frame shortened 18-inches and a stock 1949 Mercury engine. Weighing 2340 pounds, the custom made car has a road clearance of only 6-inches and has hit 110 mph in tests. The Plannettes devoted three years of their spare time to collecting parts and building the car.
39

Comments on the H.A.M.B.