Lost Hot Rods II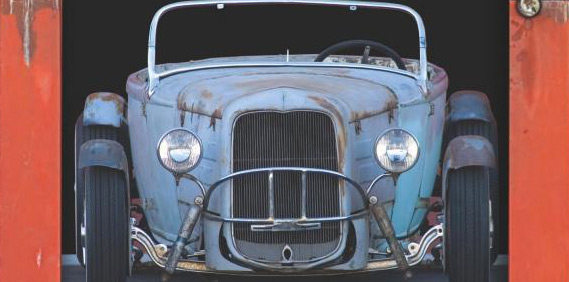 I had quite the weekend. First, the plumbing hit the bricks at my chop shop just as we were moving in the first of seventeen vintage cars that my crew and I had stolen over the past week. And if that wasn't enough, I got word that my side project was under investigation by a number of different governmental agencies from around the world. Apparently, the prostitution trade is frowned upon just about everywhere. At least, I still have my cartel to lean on for good clean profits…
In between all that though, I did have time to sit down with a good book. Remember Pat Ganahl's book from last year – Lost Hot Rods? A few weeks ago, he released another appropriately titled, Lost Hot Rods II.
Lost Hot Rods II follows the same formula as the first. Essentially, Pat seeks out and finds well known hot rods and customs from the past and writes about all they have been through up until present day. What you are left with is 190 pages of decent photography and the writing style that has made "Pat Ganahl" a household name among many.
I loved the first book. It included many stories that I knew along with some more obscure stories that I didn't. This second book isn't quite as awe inspiring (What sequel is?), but it is still worth a buy.  I look at it kind of like Rocky I vs. Rocky II. The second one was great and all, but you missed the grit of Rocky coming from nothing like he did in the first. Even so, you can't live without knowing what became of Rocky… You can't NOT see the sequel, can you?
Which, of course, begs the question… When does Pat take on the Russians?
If you are reading Pat, I can help you with the formerly RED country. After years of bribing politicians and infiltrating the criminal hierarchy that exists only if they want you to know they exist, I feel like I have a certain level of expertise to share. They wouldn't stand a chance against us.
28

Comments on the H.A.M.B.