1961 Cadillac Eldorado Factory Custom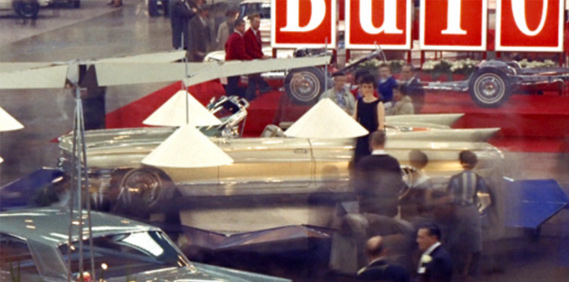 Typically, factory prototype and promotional custom cars have one of two different fates. Many ended up crushed after their marketing value was diminished beyond the value of the car itself. The rest seemingly ended up stashed in multimillion dollar car collections held by gentlemen with big wallets to match their appetites for all things rare and expensive. Rarely, do you ever see one owned by a regular schmuck from Florida.
And I guess that's the way it should be… The ultimate goal for these scarce automobiles should be one of preservation for the future and more often than not, regular schmucks like you and me don't have the resources to preserve such a rare and expensive beast. Every now and then though, the stars align and the moon adjusts and things just go down the way they should… and one of us gets into the game.
Nads was looking on Craigslist for a flat-top Cadillac to roll the family around in when he stumbled upon a '61 convertible that was priced beyond reasonably. He took a chance and made a trip. When he got to the car, he was certain something didn't add up. He went home and researched what he had found and quickly discovered that this reasonably priced convertible was actually a one-of-two factory custom built by Cadillac for golf legend Walter Hagen.
And that's just where the story starts. Do yourself a favor and keep up with Nad's build thread. It is getting good.
………..