Video of the Day: When the Hot Rods Run…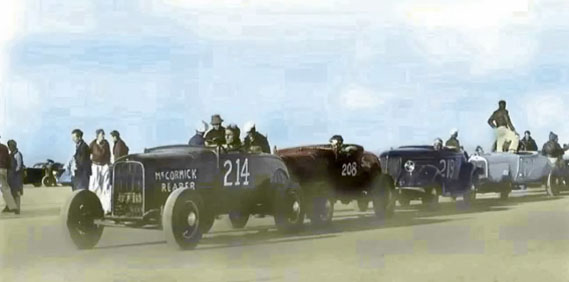 While looking for follow material up to my Japan post, I happened upon this video and thought it was worth sharing. My first attraction to it was the description that listed pioneering Japanese-American hot rodders like Yam Oka and Larry Shinoda. Once I watched the entire video I realized that it's mainly pre-war dry lakes footage that has been colorized, sandwiched in the middle with high res. scans of Don Cox's Kodachrome photos as seen in The Birth of Hot Rodding. You may have already seen some of these film clips or the pictures, but the whole video is played to a few 78 rpm hot rod songs that really bring it all together nicely. If this video has already been posted on the HAMB, my apologies– That tends to happen around here!
Enjoy…

33

Comments on the H.A.M.B.