The 100 Million Dollar Look: Chrysler for 1955!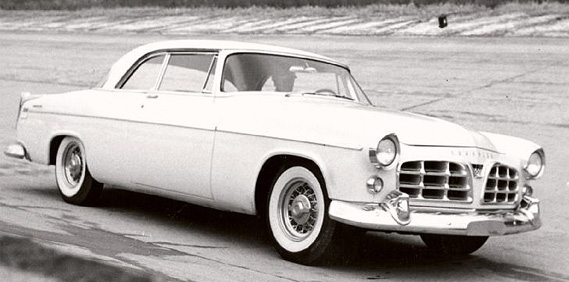 American car design progressed rapidly in the 1950s- Just compare any late 40s model to the same one from the mid 50s, and you'll see what I'm talking about. One of the most radical styling improvements in a single year has to go to the entire Dodge, Plymouth, and Chrysler line up for 1955 after designer Virgil Exner was brought aboard to give the nearly-bankrupt Chrysler Corp. a desperately needed shot in the sales arm. The new Mopar models were touted as having "The Forward Look", and Chrysler went one step further by saying their cars had "The 100 Million Dollar Look". The particular model that sums that look up best for me is the new-for-55 Chrysler 300… Something about that Imperial split egg crate grille and ornament-free pancaked hood that was far cleaner than the standard New Yorker models. Of course a 300 horse, solid lifter, dual-quad Hemi hiding under the bonnet wasn't too shabby either. Sign me up.
Looks like there was a linking problem, so apologies to everyone for not being able to comment on this post!
23

Comments on the H.A.M.B.