Project '38 Parts Update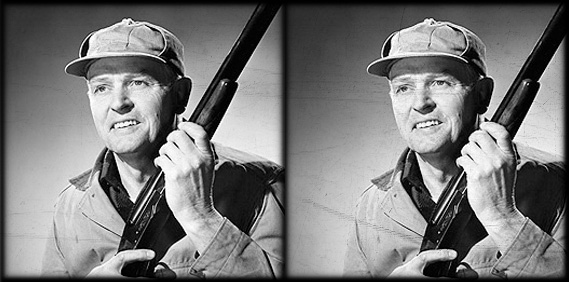 It's been a big week here at the TJJ world headquarters as years of parts hunting has come to a close on two different fronts. And to be honest, it's kind of anti-climatic. I've never been a guy to collect parts to hang on the wall. In fact, I don't own anything that doesn't have an eventual destination in sight. Rather, I collect for a need… And for years now, I've needed both exterior stainless and era-specific gauges for my '38 coupe. Now that I have them and the hunt is over, I feel a bit lost. But enough of my sick mental anguish… Let's see what I got:
1. 1938 Ford Deluxe Coupe Stainless. Anyone that has been on the H.A.M.B. for longer than a few years probably knows that I've been looking for the stainless to adorn my coupe for over 15 years. A few weeks back, I found a project coupe on The Ford Barn that was offered for sale. I sent the gentlemen a private message with my hat in hand and begged him to sell me the complete stainless set, but was rejected when I found that the car had already been sold.
"I sold it to a really nice fella by the name of Doug Walker from Joe Smith Early Ford."
"What the hell?" I thought and quickly shot an email over to Doug. He replied a few minutes later and that's when I got "the rush." After a search that lasted over 15 years, I now had stainless for my coupe. Oddly, I now find myself kind of confused as to what to search for on eBay, The Ford Barn, The H.A.M.B., etc… I've entered the standard search terms for '38 trim for so damned long, that I don't know what to do with myself any longer. I'm sure I'll figure it out before too long.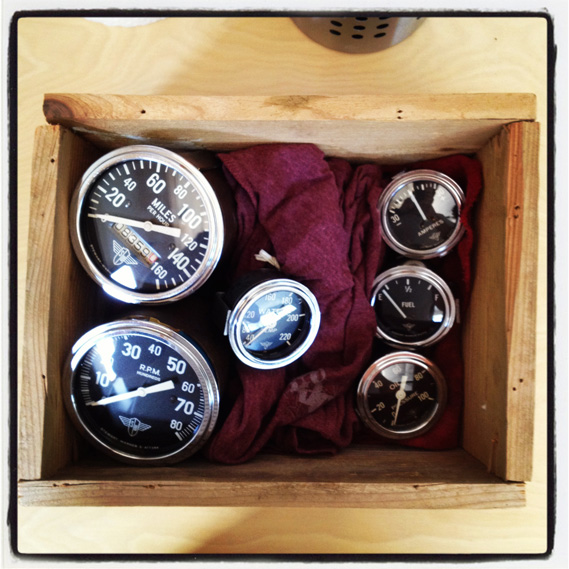 2. A Complete Set of Early "Winged" Stewart Warner Gauges. When I was building my coupe, I happened upon an accident scene on I35 just outside of Norman, OK. An older gentlemen in a '39 Ford standard had lost a tire at speed and put his car violently into a guard rail. I pulled over to help and noticed that although the car was a total loss, his interior was in pretty good shape and I made a mental note to enquire about it at a more appropriate time. A few weeks go by and I made the call… I bought everything inside the car, including a set of those cheesy reproduction "winged" gauges that Stewart Warner produces in what I imagine to be a sweat shop deep within the country of Mexico.
Put frankly, I've always felt that the modern offerings from Stewart Warner measured up less than favorable to any Pez Dispenser ever manufactured. Take one apart and you'll find nothing but disposable mierda wrapped in plastic. But it wasn't until I somehow became drenched in lust for vintage gauges that I began to loathe the units in my coupe. They had to go… and they had to be replaced by real "winged" gauges produced during a time when Stewart Warner really understood the value of craftsmanship.
There was just one obstacle in my way – Who in the hell can afford the three or four large that a nice set of vintage "winged" gauges often go for? Certainly, not me. But I started my hunt anyway in hopes of finding some luck along the way.
Incredibly, I did. Through lots of patience and the help of a great Stewart Warner expert by the name of Pat Swanson, I now have the set I've always wanted for a cost that equates to about three times that of the new reproductions. And as anyone that knows these old gauges will tell you – they are easily ten times the piece.
The only thing left to do is have the water temp gauge repaired. Like most of these old units, it's capillary tube was cut at one time or another. It might seem like a little thing, but the cost of such a restoration can get scary… QUICK!
…..
Anyway, there ya have it… Two hunts are over. I feel a bit empty inside, but know there are more on the horizon. Hell, I've always wanted a set of 16″ magnesium Halibrand "Sport Car" wheels.
Off I go.
33

Comments on the H.A.M.B.