Texans On The Quarter Mile – Part 3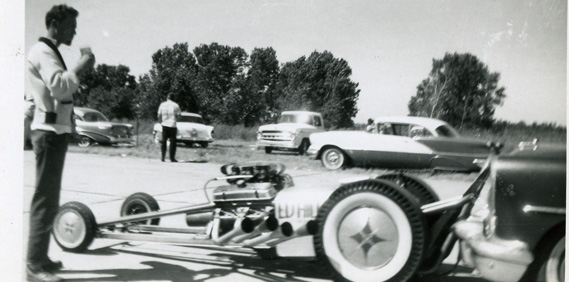 So here are the last of the photos from the Bob Doty collection… I continued to be amazed by these. I think my favorite from this grouping is the diminutive little Eddie Hill dragster. At least, I assume it's Eddie's ride. I can imagine roaring down the strip in that tiny contraption was quite the thrill. Those fellas were more than innovative – they were just plain ole nuts.
Check it out:
26

Comments on the H.A.M.B.