Goldie Gardner at Bonneville 1952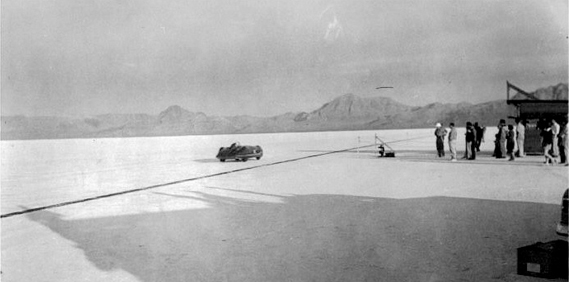 This is really a follow up to my original story about Lt. Col. Goldie Gardner from nearly 2 years ago(!) When I posted the article, my buddy Farmer followed up to say he had more original pictures of Gardner running at Bonneville, and put a few of them up. I recently found the rest of those amazing images he was talking about, and they are worth the peak indeed. I love the logo-emblazoned shipping crate that MG's EX179 Streamliner returned to Bonneville in, touting that it was Goldie Gardner's Record Car. The fact that the amateur photographer took the time to document that wooden box sitting in the dirt is even more amazing, and his pics of Goldie casually hanging out before and after the run are great documentation as well.
It just occurred to me that my past few posts have all been Bonneville-related, so I'm going to try and keep that trend going up till Speed Week starts in the coming month.
………….
11

Comments on the H.A.M.B.