The Lure of Bonneville…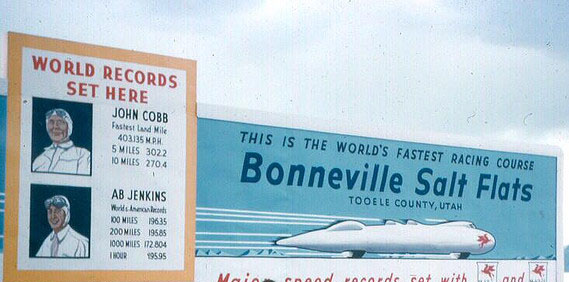 It's nearly that time again. July's nearly half way over, and that means one thing: The SCTA's Bonneville Speed Week, August 11th through 17th. Can you smell the salt? There are plenty of great car shows, rod runs, and hang outs all Summer long, but nothing beats being on the sweet saline outside of Wendover, Utah. If you've never been, you owe it to yourself to go just once in your life. What makes it such a mecca?  Maybe it's the big engine sounds droning from a course in the distance, the buzzing activities of teams and privateers in the pits and along the starting line, but most of all, I think it's the people. There is no hipster 'scene', no fashion show, no power parking… (well maybe a little bit at the Wendover Nugget!) It's just great cars and 'friends of speed' that all come there from many miles away to experience the iconic Bonneville. There is real hot rod history on that salt, and you can feel it. Nothing beats that excitement.
Here's video my buddy BaronVonMike shot on his phone in my roadster, cruising on the salt for his very first time:
(pardon the wind noise)

42

Comments on the H.A.M.B.