Street Driven Streamliner
I think I first saw the "Norman Timbs Buick Special" in an Almquist catalog, but recently stumbled across a feature in the October, 1949 issue of MotorTrend Magazine. The aluminum bodied custom was built over a period of three years and at a cost of over $10,000 – certainly not chump change in the late 40's. The streamliner is 17.5′ long, features a 117″ wheelbase, a track width of around 56″, and weights in at around 2200 pounds. Long, low, wide, and light… Most interestingly, the entire rear section of the body is hinged and flips up for access to the hopped up Buick Straight-8.
You might notice that I wrote all of this in the present tense. Word on the street is that this one has been found and is undergoing a restoration. More news as it comes in… Until then, enjoy the extra photos after the break below.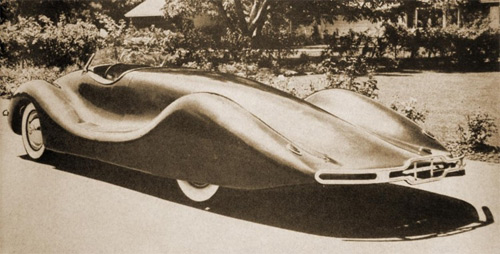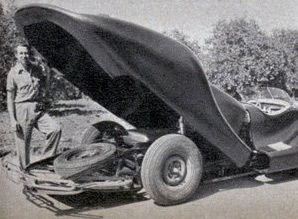 Caption: Ready for restoration.
32

Comments on the H.A.M.B.