The H.A.M.B. Classifieds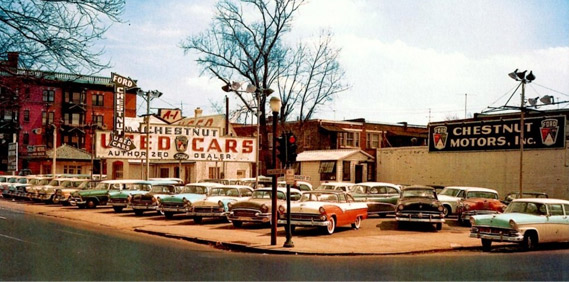 "The Times They Are A-Changin…" Bob Dylan said that. Has a nerd ever been as cool as Bob Dylan? I mean, for all intents and purposes, Bob is a nerd. But somehow, he's also cool. Not cool enough to die tragically in some small airplane crash or while sitting on a toilet in his mansion, but cool none-the-less. I'm not sure how that works.
I'm also not sure how our new H.A.M.B. Classifieds are going to work either, but I'm giving it a shot anyway. Essentially, we've had two major issues with the classifieds in the past 15 years:
1. Folks don't read the rules. Hell, I don't read the rules… It's just one of those things. I mean, we are a bunch of hoods, right?
2. Because folks don't read the rules, ads don't get to spend their fair share at the top of the forum and are often overlooked for ads that have tons of illegal (you bastards!) replies and bumps.
What ends up happening is that all of the classified moderators spend hours everyday trying to clean things up and make it right. Inevitably, we miss something and piss someone off or… It's an ugly scene that I won't scare you with, but rest assured some of our moderators sleep with one eye open and a finger on a trigger.
In any case, I got a wild hair up my ass to make a change today – a change I think we've needed for some time now. Actually, a few changes. Here they be:
1. Users can no longer reply to classified ads. The original poster can still reply to their own ad (and bump it every 3 days), but you lawless thugs that have been dirtying up the ads for over a decade can no longer do so. Instead, if you have a question or want to make a purchase, you will have to send the seller a private message. Tough shit, right?
2. We've never allowed eBay ads in our classifieds and we still don't. However, I'm testing out this forum. Essentially, it's a place for you to list eBay auctions – your own or others that you've found while traveling that time pit of a website.
For now, that's it… With any luck, I'll have a sleeping new born this evening and I can work on cleaning up the rules a bit.
As always, thank you all for that thing you do. Seriously.
Your incoherent curator,
RHC
156

Comments on the H.A.M.B.