Mad Fabricators: Volume 6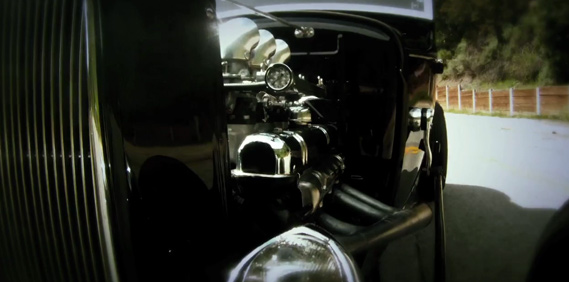 My god… Mad Fabricators: Volume 6 has been out for months now and I have yet to review it. For good or ill, I've been avoiding my television lately and spending most of my free time writing like a strung out beat reporter on a deadline for the Times. But my little man wanted to watch a hot rod movie this weekend and I figured the latest Mad Fab would fit the bill. It was just time… So, here I am.
Since the introduction of the Mad Fab series, High-Definition production has become affordable and lots of talented folks have beginning making their own video series. Right now, there is more great shit in the world to watch than ever before. It all really started, however, with Mad Fab and it's good to see that the series really has upgraded with the times. It's still juvenile in the way it should be (this is hot rodding after all), but both production quality and content has undergone some serious upgrades. Mad Fab is all grown up.
This latest episode is, without doubt, my favorite. Within is lots of interviews, features, and the other content you've come to expect. But there is also some really bitchin cruising scenes with cars so typical of SoCal set to music that puts your on the coast. I totally dig that… I bet you will too.
Here's the trailer:
And, of course, you can get your copy here.
.
50

Comments on the H.A.M.B.