Tech Week: WINNER!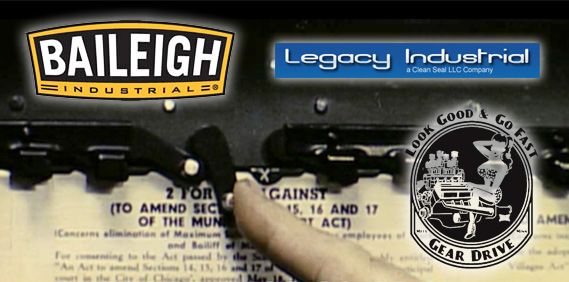 I want to confess! I can't stand the pressure on my conscious any longer. I'm a cheat. Venal, mortal, carnal, major, minor – however you want to call it, Lord… I'm guilty. I rigged tech week and screwed you all out of $2000 worth of cool shit. And it felt so damned good being so damned bad.
It was a simple plot really. Three weeks ago, "Da Tinman" got hustled into jail for busting up street meters. He had no where to turn and called me for bail. I obliged, but only under the condition that he become my pawn in an evil plot to rape and pillage my unsuspecting sponsors. Who doesn't need $1000 in Baileigh Bucks, a $200 gift certificate from Legacy Industrial, and a set of SBC headers from Gear Drive? Certainly not you – the unsuspecting and hereby screwed public… Right? Right.
So I had the man made of tin whip up a simple tech piece to compete in my unbalanced poll. He, of course, won… and now, I'm the victor and you greedy bastards are the spoils. How about that?
…..
Alright, fine. I didn't cheat. My story is bullshit. "Da Tinman" won… But what fun is that for us? George Shaw was totally on to something:
"Never waste jealousy on a real man:  it is the imaginary man that supplants us all in the long run."
…..
Congrats Tinman. You earned it. And thanks to everyone that submitted a tech article – it was a great event that lead to our closest vote ever. In fact out of 2000 votes, first and second place were only separated by 40 votes. Pretty incredible.
And, of course, a special thanks to all of our sponsors. Baileigh, Legacy, and Gear Drive. You guys makes this thing what it is.
…..
Editor's Note: I got a pm from "exStreamliner" yesterday. He was our second place finisher and wanted to make it clear that while the tech piece was submitted by him, the work was done by his pal and incredibly talented fabricator, "careyOhio." Stand up move.
53

Comments on the H.A.M.B.