Top Notch Meatheads… Err, Strugglers…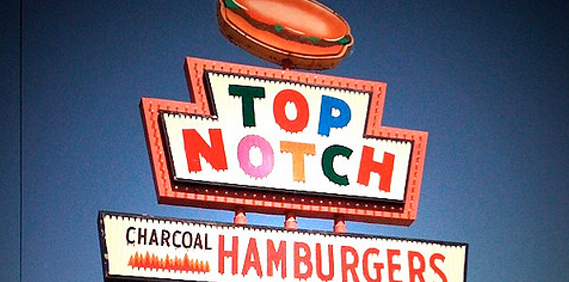 For quite some time now, I've had a sort of vagrant optimism that some of us were making real progress, that we had taken the honest road, and that the best of us would make it over the top. At the same time, I feel like it could all be for nothing – that we are all just acting… kidding ourselves… as we trudge along on a senseless journey only to be tainted and overcome by mainstream pig shit like reality TV and stale publications. Tension between the two possibilities keeps me going in this weird sort of way. Maybe it's just morbid curiosity… Or maybe, I'm the pig?
That's where the Meatheads come in – a group of fellas that slaughter pigs and eat them with an almost sexual passion. It seems like every month or two I hear of a planned orgy involving lots of BBQ and hot rods. I've missed almost all of them due to family obligations or my anti-social personality disorder. On some levels, I think I also had the fear that I might possibly be the meal if I showed.
I got over it this weekend and rolled the coupe out to Top Notch for one of their get togethers. As far I know, Top Notch doesn't serve BBQ. It was the safe move… I figured. And when I got there it was easy to see that I was, indeed, safe. The joint was packed with 130 cars of various genres, good burgers, and free beer. I didn't see a single pig and any slaughtering was done safely out of sight.
People are still traveling the honest road fellas. To hell with where it leads…
I took a bunch of images, but seeing as I'm a glasses wearing hipster, I shot film. And knowing me, I won't get my rolls developed for another year or so… With any luck, one of the attendees will post up the evidence from their digital jobs.
Thanks for the hospitality Meatheads. That ruled.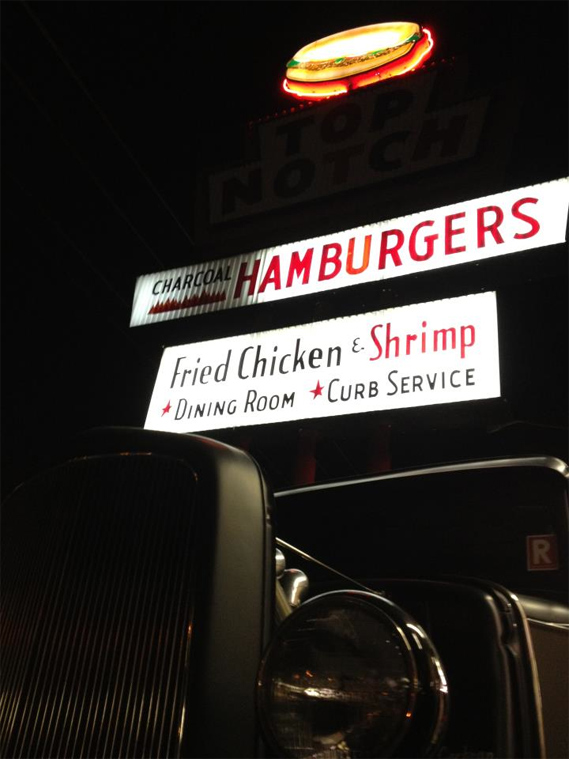 Edit: I'm a terrible journalist. That's been proven time and again… And this post points in that direction as well. This show wasn't a Meathead get together after all. Instead, it was officially titled, "The Strugglers C.C. 1rst Annual Blessing of the Cars." If you don't know, the Strugglers is an Austin, TX based car club full of guys that happen to be Meatheads as well. If it sounds confusing, it's just because I made it so… unintentionally…
Yes, I'm a mess this morning.
Thanks Strugglers. And sorry I screwed this up so badly! I owe ya'll one. Just let me know when it is time to pay up.
54

Comments on the H.A.M.B.