Calif. Corvette Club circa 1958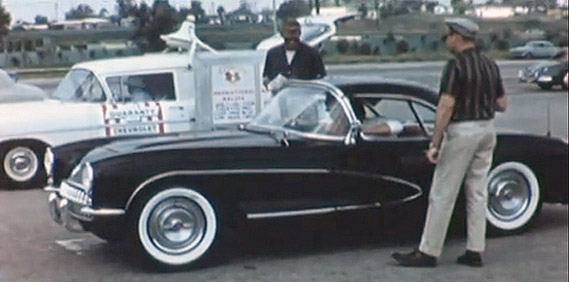 Ryan and I both share a love for early (1953 – 1957) Corvettes. I realize that they aren't exactly hot rods or even traditional customs, but there is some elements of both in these radical little cars. Case in point is this color footage that was shot when the Corvette was a mere 5 years old and there way already a loyal following. Notice how many of the cars have been lowered, had emblems shaved, or even sport custom wheel covers. Also look in the background and you'll see a number of full customs parked in the lot, presumably watching the spectacle of this many Vettes in one place. It fun to watch them leaving one by one on a scenic little road rally around suburban Southern California… Before it got wiped out by mini malls and track housing.
……….
54

Comments on the H.A.M.B.