"Tudor On A Tear"
This one is out of the March, 1963 issue of Hot Rod Magazine. If you know the car, it's most likely because you stumbled across it while checking out the feature on "Lil' Billy" (one of the most gorgeous purpose built drag cars ever built) in the same issue. That's exactly how I found it a few years ago…
The Bill Ramay/Gary Ewens sedan ran 173 mph at Bonneville, but at the time of this article the two fellas were prepping it for the drag strip. The Har-Dav wheels up front and the Inglewood slicks out back are obvious recent additions, but the rest of the car is pretty much in land speed form. It's certainly a striking little sedan, but not one you would think twice about when thumbing through such a good issue of Hot Rod.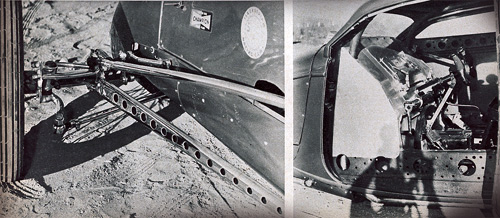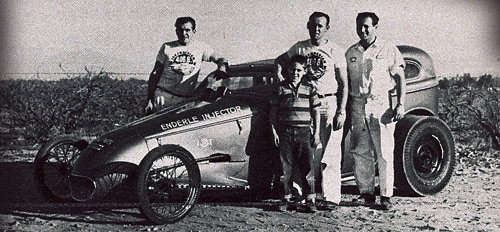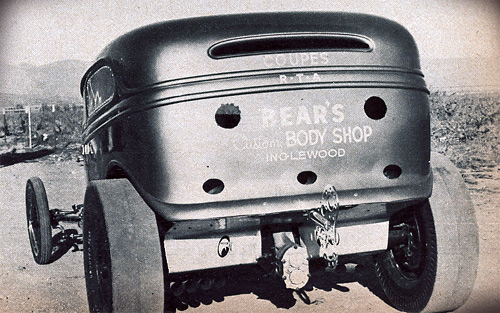 In fact, it wasn't until this weekend that I thought about the little sedan again. Tony, one of the Outkasts, had his one-mile-runner out at the drags just to see what she would do on a shorter track. A few weeks ago, Tony was able to push his big block powered model-a sedan past 154 mph on the Texas Mile and just this past weekend he saw trap speeds at over 120 mph in the quarter… Like the '34 tudor built 45 years earlier, Tony's sedan proved some serious double duty capabilities. Well, actually triple duty – Tony's car is streetable! Even so, it's amazing to see two cars built a half decade apart with very different parts share such a similar personality.
The generation gap ain't all that big – is it?

Caption: In route to 122.
23

Comments on the H.A.M.B.