The Day Of The Drags 2007
I've had a rough couple of weeks and was looking forward to getting away for a day of rest and relaxation. Most folks wouldn't consider a drag race in Temple, TX as a prime destination for such aspirations, but those doubters have probably never been to this particular drag strip. Temple Raceway is actually a long forgotten stretch of Highway 95 hiding under a canopy of trees that line the track and a good portion of the pits. All that shade in the middle of October makes for a gorgeous day and a perfect setting.
Silva, Franco, and I planted ourselves in the bleachers at the 1/8th mile marker and didn't move for the better part of the day. With great racing to watch and plenty of good conversation to have, we just couldn't find a worthy excuse to separate our asses from the old wooden bleachers. Towards the end of the day, I did take one pass with the camera. The following made memory card: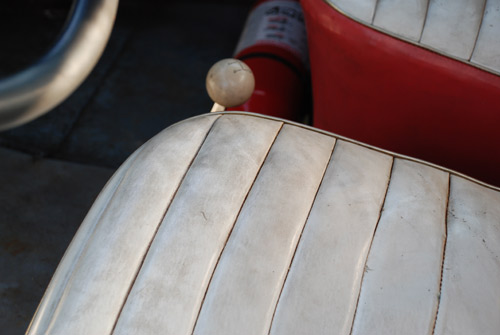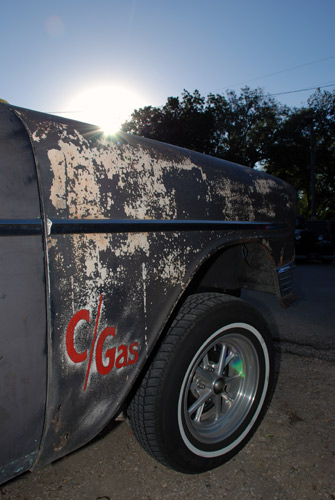 Special thanks to the Continentals for putting on the race and to El Jefe for letting me power park my '38 all day. I've always said it and will continue to do so – These guys just know how to have fun with old cars. I'm lucky as hell to be able to enjoy the fruits of their labor!
46

Comments on the H.A.M.B.