The Hot Rod Dedication of Japan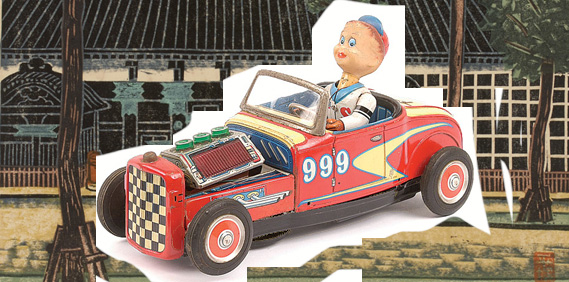 Right now I'm in Tokyo, Japan for work again, thousands of miles from home. There is a major language barrier, cultural barrier, and our US Dollar is worth less than dirt right now. Yet I can't help feeling a bit at home when I'm here. They have a serious traditional hot rod scene from Nagoya to Yokohama to Tokyo, and a deep appreciation for classic American vehicles in general. Pick up a copy of Lightning Magazine for detailed images of everything cool from 1950s hot rod clothing to the history of the WWII Leather Bomber jacket. Go to shops in Shibuya for vintage guitars and cool reproductions of old garments. It costs so much money to have an old car here, gas and old parts cost a ton, yet these guys spend every dime they can to keep this thing alive & going and drive the sushi out of their old cars.
I can dig it Japan, and I'll be back.
Enjoy Toshi's "The Local Hero" video (which I'm sure has been posted elsewhere on the HAMB months ago),

43

Comments on the H.A.M.B.