1956 Oldsmobile Golden Rocket!
In the 1950s, nobody created new concept cars like General Motors. They flat out ruled the roost when it came to producing opulent, over-the-top prototype dream cars- And they actually designed separate, one-off creations for their multiple divisions each year, from Chevrolet right on up to Cadillac. Case in point is the Olds Golden Rocket, a metallic gold sporty two seater which first appeared at the 1956 GM Motorama. It had a wild swept-back fiberglass body with rocket pontoon fenders, chrome dagmar bumper bullets, a split rear window (1963 Stingray), and understated tailfins which would appear on the '60 Cadillac years later. The interior was no less radical featuring blue and gold leather upholstery, and an industry-first remote operated tilt steering wheel (so they are traditional!?) with the speedometer mounted right in the middle. The Rocket's  cabin was dominated by a sweeping center console with aircraft inspired control levers. Also of note were the roof panels, which individually raised on either side when the driver or passenger exited from their swiveling and 3″ lifting bucket seats… After removing their rocketship lap belts of course. Check out the "dotted line" whitewalls too…
………..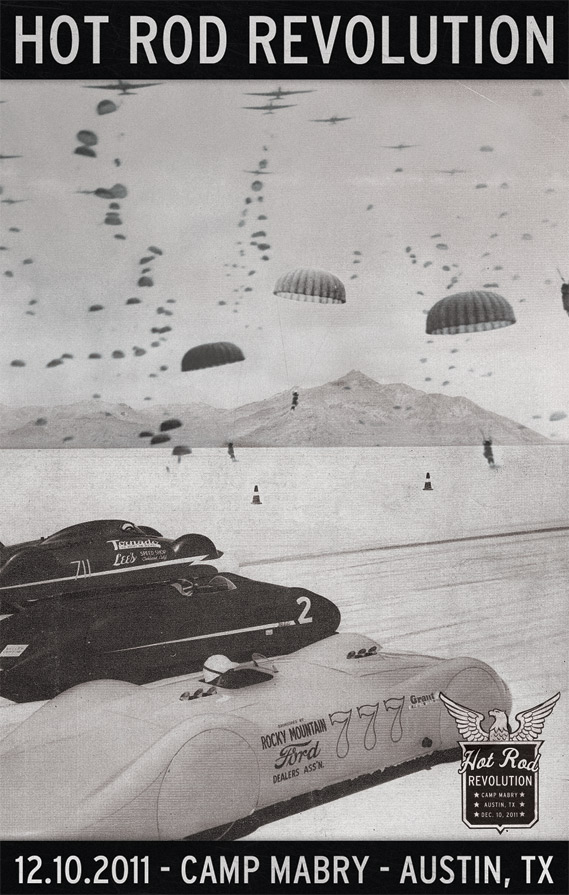 28

Comments on the H.A.M.B.