Ghost of Dragstrip Hollow!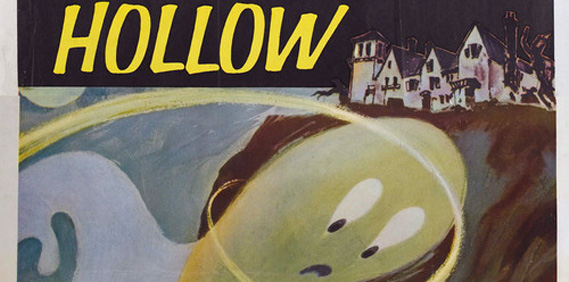 This lukewarm Hot Rod B movie has been mentioned on the HAMB before, but in the 'spirit' of Halloween coming up, I thought would share a few clips from 'The Hot Rod Gang meets the Ghost of Dragstrip Hollow' (yes that is the entire title of the 1959 film). Some of the best moments are in the opening few minutes with girl racers in a '32 Roadster and a fendered Cabriolet dragging it out in the Los Angeles viaducts. There's also a cameo by TV Tommy Ivo explaining his Nailhead Dragster build in depth to a clueless reporter. Overall, this is a typical late 50s low-budget car flick, with precious little story and abundance of bad overacting and clunky dialogue. Between the squawking talking parrot, and the alien/monster/ghost costume guy, I find myself fast forwarding to the driving shots pretty often. The nuttiness goes full tilt by the end of the movie with a talking, piano-mouth car and the ghost finally appearing. They should have stuck to the girls racing a little more, or at least shown the hot rods a few more times.
25

Comments on the H.A.M.B.