There is hope for the future…
I would expect that your kids and mine will have some sort of appreciation for hot rods. Most likely they are growing up watching you breath and eat old vehicles, not to mention riding with you to a few car shows, or perhaps helping wrench on your latest garage project. But lets face it, we are in the minority, and the average joe-blow college kid could care less about history of the traditional custom cars, building a '32 Tudor, or racing at Bonneville, right? Well there is hope for the majority- At least on that last one. Engineering students at BYU built a carbon fiber, all-electric streamliner that just set a land speed record at Bonneville averaging 155.8 mph in the lightweight "E1" class… Kick Ass. This SCTA record-setting run is nice ending for the project lead, Professor Perry Carter, who is retiring after 31 years of teaching Engineering students and 7 years leading the electric vehicle project team at BYU… Hope for the future, indeed.
This streamliner "Electric Blue" uses rechargeable lithium iron phosphate batteries (LFP), which are also used in many of the fastest electric vehicles in the world. "To put the record in some kind of perspective, the Electric Blue's 155.8 mph record leaves the Tesla Roadster with a top speed of 125 mph, in its wake and is just short of the 176.43 mph record set by the Riches/Nelson E-Race electric motorcycle. The BYU team's effort also outdoes the 161.5 mph top speed of the TMG EV P001, which broke the lap record for an electric vehicle at the Nürburgring Nordschleife circuit in August."
…………….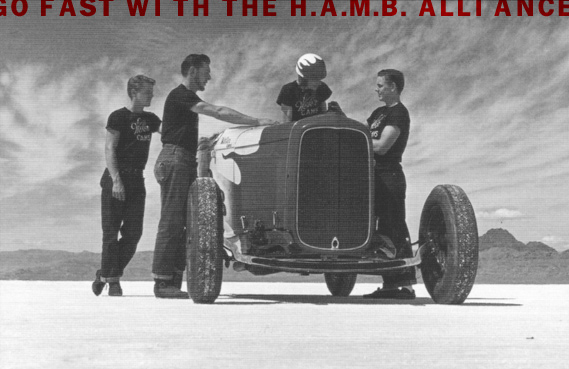 45

Comments on the H.A.M.B.