Midget Motor Mania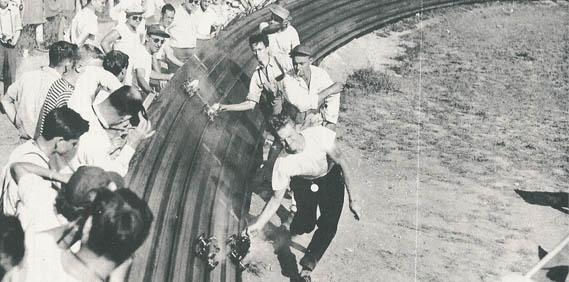 "Give a boy or man a motor, and the battle of skill and daring against the power of machines brings out fast and furious action…"
Great pre-war tether car footage brought to you via Newsreel (as shown at the front of movies in the theater) from October of 1940. At this fairly early point in the hobby, there were already six of these rail or cable-type Thimbledromes in the US, and the speed record was noted as 71 mph (after the war, the cars were hitting 100+ mph and tracks sprung up all over). This footage shows how the rail in Reading, Penn. was set up, and packed with spectators on the outside edge with little or no protection from runaway racers.
What's interesting to consider, is that by the late 50s, the tether car hobby was nearly extinct. It's been said that this happened due to a shrinking amount of spectators, as the pint-sized cars had just become too fast and the fans could no longer view them in action very easily.  The little racers also lost some of their appeal when they began to get too streamlined in appearance, and no longer represented the real midget race cars of their day.


……………….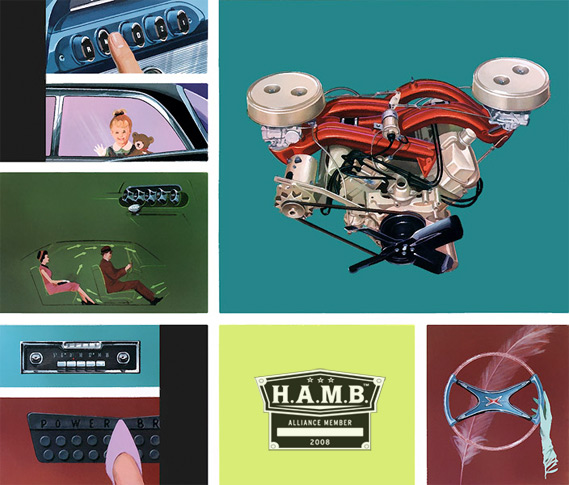 13

Comments on the H.A.M.B.