Happy 148th Birthday, Henry Ford!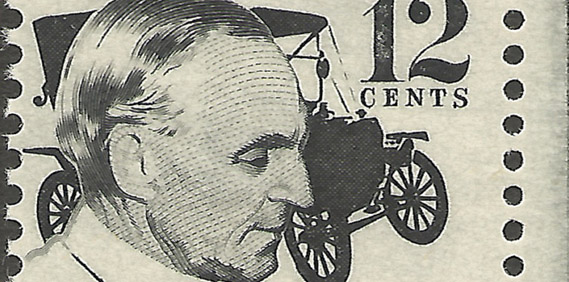 It's hard to really fathom the full impact Henry Ford helped make happen on 20th century transportation. His 148th birthday would have been back on Saturday, July 30th, and it's worth remembering the founder and builder of the iconic car company, the automobile assembly line, aircraft, tanks, tractors,  and so on. Sure, he wasn't the warmest guy in the world (poor Edsel), and probably not a big fan of hot rods ( if he actually ever saw one before he died in Spring of 1947). Never the less, Henry was a smart guy who saw the  need of affordable transportation in America, and worked his mechanical mind to make it happen. Here we are 80 years after his first Flathead V8's were built and we are still admiring, building and driving the heck of the majority of cars made on his watch. That's quite an accomplishment. Happy Birthday, Henry.
BTW- The whole news reel with other great bits from 1942- 1945 is here.
20

Comments on the H.A.M.B.