The Fox-Cobbs 1936 Ford Coupe
This is one of those cars that didn't have much historical impact so isn't all that celebrated today. Hell, I've looked at this particular issue of Hot Rod Magazine (December, 1952) hundreds of times and have never spent more than a few seconds on the two-page spread featuring the Fox-Cobbs '36. For some reason, I was drawn to the car this morning and began to read…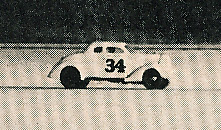 The car was built to run in two classes – Modified Coupe "B" without the blower and Modified Coupe "C" with the blower. At the the 1952 Bonneville Nationals, the car set a record in both at 129.94 mph and 143.82 mph respectively. Pretty damned impressive for a car you've never heard of, no?
Beyond the blower setup, innovations include shoulder strapped safety belts, fire extinguisher system with multiple nozzles, and a fuel system pressured by a regulated air source (looks to be a B17 air tank). Great details in the photos…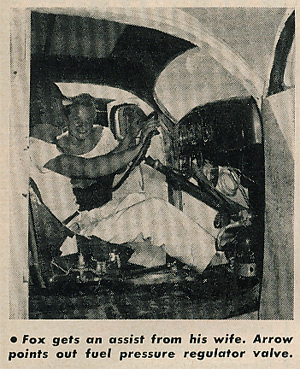 8

Comments on the H.A.M.B.