Killed Myself When I Was Young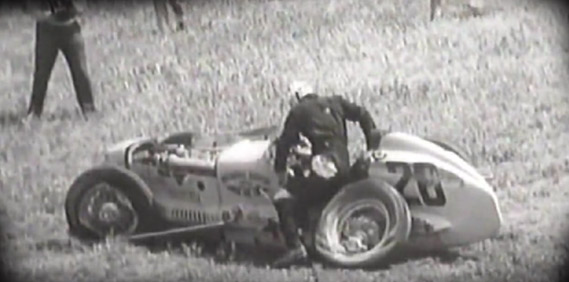 It's very rare to find any film footage pre-1960 with actual sound attached as the technology wasn't easily obtainable in the day. As such, much of the vintage film compilations that are sent to me leave me wishing for more. Sound is a very important dimension in hot rodding. One of the most important really. With this footage, however, I'm thankful it was sent sans sound. I don't think I could handle the extra dimension.
I know crashes are novelties. I know 90% of folks watch racing with the hopes of seeing some "action." I'm not one of them. Having been in the driver's seat before and having been in the hospital as a result, crashes make me cringe. They make my stomach turn. They literally hurt to watch.
Many of the folks featured in this film lost their lives. That makes it even more tough to watch… But it also drives home a point – these fellas gave their lives to racing.
……………
174

Comments on the H.A.M.B.