An Interview With Von Dutch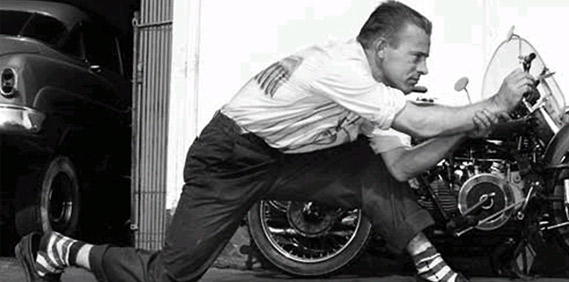 Sometime in the 1980's Von Dutch attended the Lead East Nationals and the organizer of the show, Terry Cook, was lucky enough to put an interview with him down on tape. A few months ago, Terry sent me that interview and I'm just now finding the time to post it. Frankly, there is nothing ground breaking here… BUT, it's a lot of fun to see the man casually taking questions and just generally relaxing in his environment.
Von Dutch's name has been through a lot since this interview. He's been glorified, he's been trashed, he's been misunderstood, he's been uncovered, he's been covered, etc… Most that actually knew him describe a flawed man full of eccentricities and just as much talent. I never met him and can't have an educated opinion. I do, however, know first hand that he influenced many and continues to do so from the grave. It's a legacy – good or bad.
…………
86

Comments on the H.A.M.B.