Hillbilly Engineering at Hershey…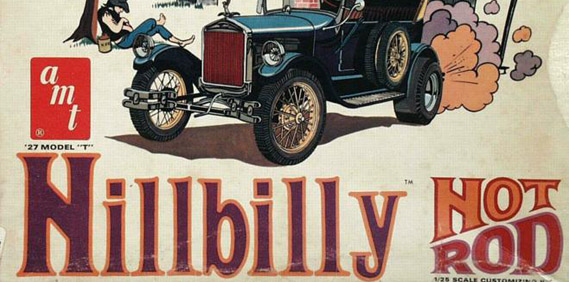 I just stumbled upon a small folder of my photos from the Hershey Fall '10 AACA  Swap. At one point, I stopped to check out a '36 Ford Tudor sedan on a trailer, when I noticed the owner scraping Bondo off the rear quarter panel with a slotted screwdriver. It was some crude body repair left by the previous owner over 40 years ago, where he had just squashed a bunch of wet filler into the dent and then used something akin to cardboard to scrape off the excess. It looked like pink cottage cheese served on a dented tin tray.
This man can see the look of puzzlement on my face as he says, "You think that's bad, you oughta see the front fender…"
Someone actually took the time to SEW the cracked fender back together by drilling holes on each side and lacing the split back together with bailing wire, and then smearing over the whole thing with the same can of body filler. I can't imagine this repair being easier or even quicker than just spot welding the crack with a 110 mig unit, but there it was… Hillbilly engineering at it's finest (or worst). I've also included a few random shots of hot rod bits from the swap, just to help clear your mind after seeing the "Frankenfender" up close.
46

Comments on the H.A.M.B.