Black Friday
What kind of a vile creature invented "Black Friday?" I mean, what could be worse than waking up at 4 am only to stand in line for hours with other schmucks naive enough to fall for the same marketing trick as you? And don't act like you've never done it, because we have all found ourselves drawn to the $100 laptop or the $357 HDTV at one time or another… Sure, you play like you are some billy-badass hot rodder, but I know you… Hell, I've seen you in line at JC Penney. Nope. It wasn't too dark. I recognized you. Stop being part of the problem – say "no" to Black Friday.
Ummmm… Anyway…
Welcome to the 2010 Black Friday post. I have a couple of tricks up my sleeve this year, but three of those tricks aren't quite ready yet. For one, you guys are gonna freak when you see this year's H.A.M.B. calendar. It is completely different than anything we have ever done and it is flat out RAD. No shit. But it's not quite ready for prime time yet… And the other two tricks? Give me a couple of more weeks.
I do have some stuff for ya now though. Namely:
– A brand spanking new and limited Jalopy Journal shirt drawn up by Jeff Norwell. It's available in long and short sleeve and is pretty damned killer. Check it out here.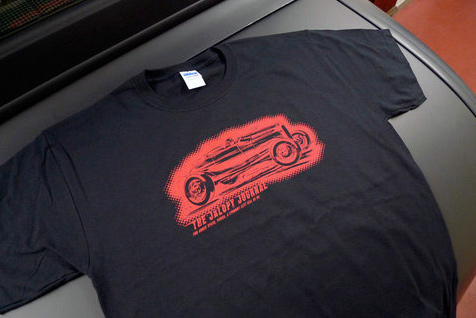 – Speaking of Jeff Norwell, how about a poster? We printed up 100 of these for the Revolution and only have a few left. If you are lucky, you can pick one up here.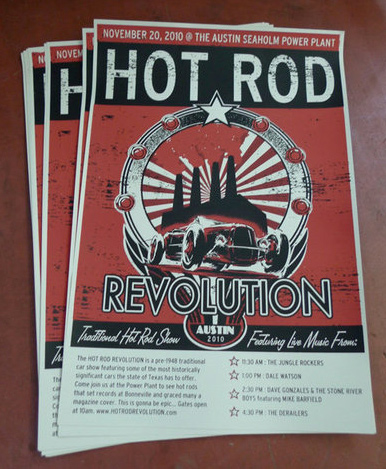 – And speaking of the Revolution, we have very few event shirts left. You can get yours here.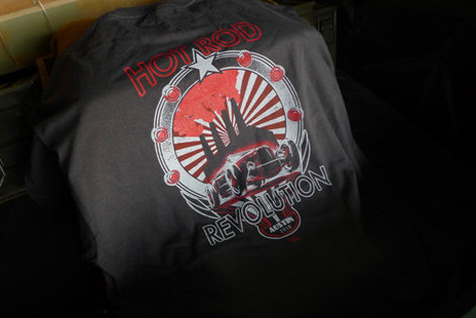 There ya have it. Black Friday. And you didn't even have to get out of bed. How about that? See you fellas on Monday.
98

Comments on the H.A.M.B.