A Historic Track Roadster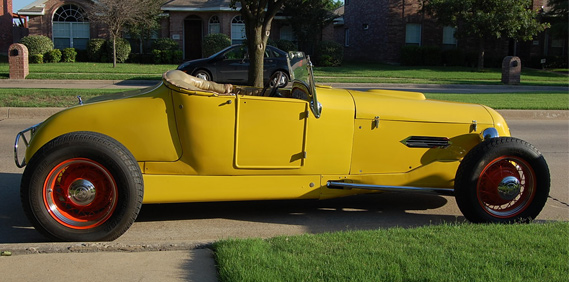 I haven't featured a classified ad in a while and figured now was as good a time as any. Our good pals in Dallas that make up the Scorpion Racing Team lost a member not long ago – Bill Collins. Bill was one of the most recognizable faces on the team and his loss was a huge one. He left behind a lot of good memories for the fellas as well as one hell of a cool little hot rod. It's pictured above and it's for sale.
The car was originally built in the 1950's, but its history is a bit sketchy as it rolled along from one owner to another and "evolved" as so many old hot rods do. The character of a historical car is still there, however, and to me that's what makes a hot rod like this. And not only do you get that wonderful feeling of old, but because this car's past is unknown the future owner won't feel any pressure to "restore" it. It's a freedom of sorts…
So, what would I do? I'd be tempted to blow it apart first… Hear me out before you wince. My inspiration would come from that ultra long engine bay. Looks roomy enough for a crank driven blower mounted to a flathead, doesn't it? Tom Cobb would be oh so jealous and you would be a hero on the streets. Add a top loader and a quick change rear and call the mechanics done. I'd consider a nice red color for the paint, but would more than likely end up with a black car – I always do. The interior would have to be race inspired. I can imagine sleepless nights looking at vintage images hoping to find a bit of inspiration. Man, that would be fun.
In any case, the car is priced at $18k. That might be a bit high if you plan on blowing it apart and getting crazy with it, but considering what it is – that ain't too bad either. Hell, there might even be some wiggle room in there.
Check out the rest of the car here.
………………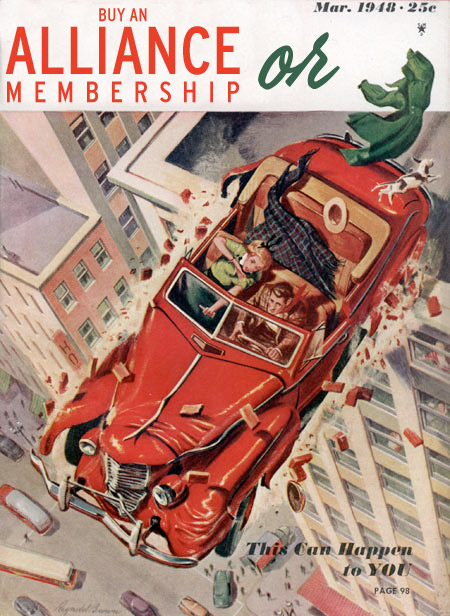 22

Comments on the H.A.M.B.