This is a guide for a simple way to cast a nameplate for your car. This method and materials, however, lends itself very well to making other things such as dash trim , knobs, etc. I do a lot of aluminum casting for myself and it is great to have the means to do it but, the one thing that probably keeps most people away from aluminum casting is the extra work or expense of the foundry setup and its learning curve. There is an answer to this, and it is very simple. I have been using it for years to make all sorts of parts (trim, knobs, horn buttons). Pewter works great for this process. It has a low melting temp around 450-475 F, machines well, polishes up well, and because its main ingredient is tin, it looks a lot more like chrome than polished aluminum. "Real pewter does not contain lead" It is nearly all tin with some antimony and a couple percent of copper. I always keep an eye out for it at antique shops, flea markets, and garage sales and try to pick it up cheap to add to my stash. You can buy it new in ingot form but you are going to spend about $16 a pound. Below is an example of some pieces that I have collected for use. You might be thinking that pewter is just too soft to be of any good. Just take a look at the following photo and realize what it has been used for through the centuries. Cups, mugs, plates, silverware, pitchers, flasks, jewelry, buttons, and on and on. It will work just fine.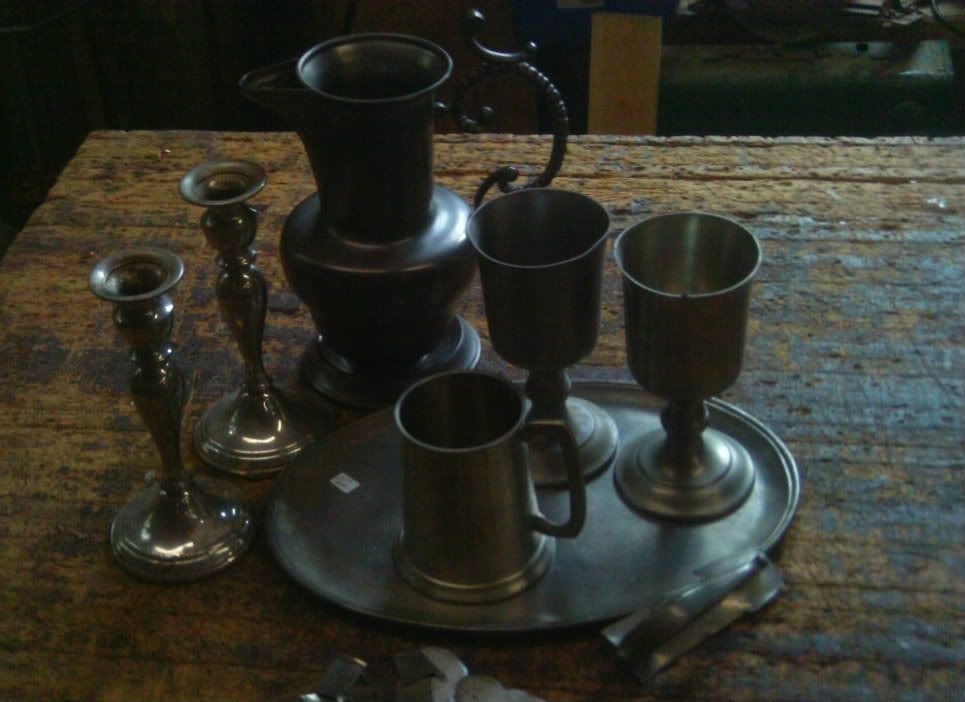 Now with that out of the way. The nice thing about pewter's low melting point is that you have a lot of options for what can be used as a mold. In this case we will be using medium density fiberboard – MDF is cheap, readily available, and easy to work with. Get yourself a chunk and print off your lettering from your computer using the inkjet printer. On this project I used a 250 pt font. Tape it onto your mdf board and use some Xylol on a rag on the paper and it will transfer the lettering to the board. In reverse of course, which is what you want.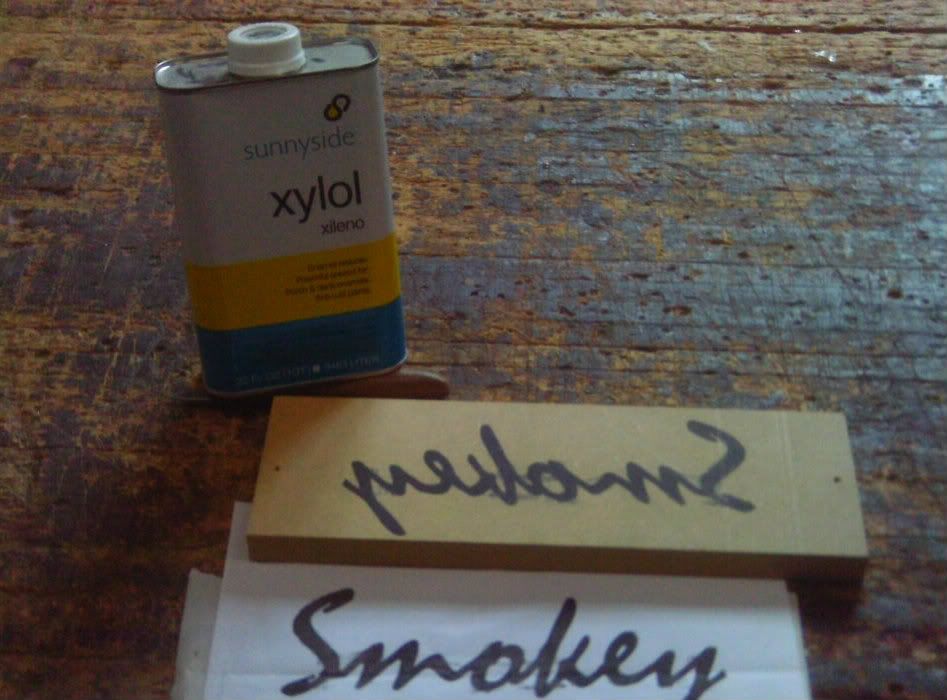 Next take your router with a suitable size cutter for your letter size and route out the lettering. I went about .300 deep and this depth is helpful for the mounting studs.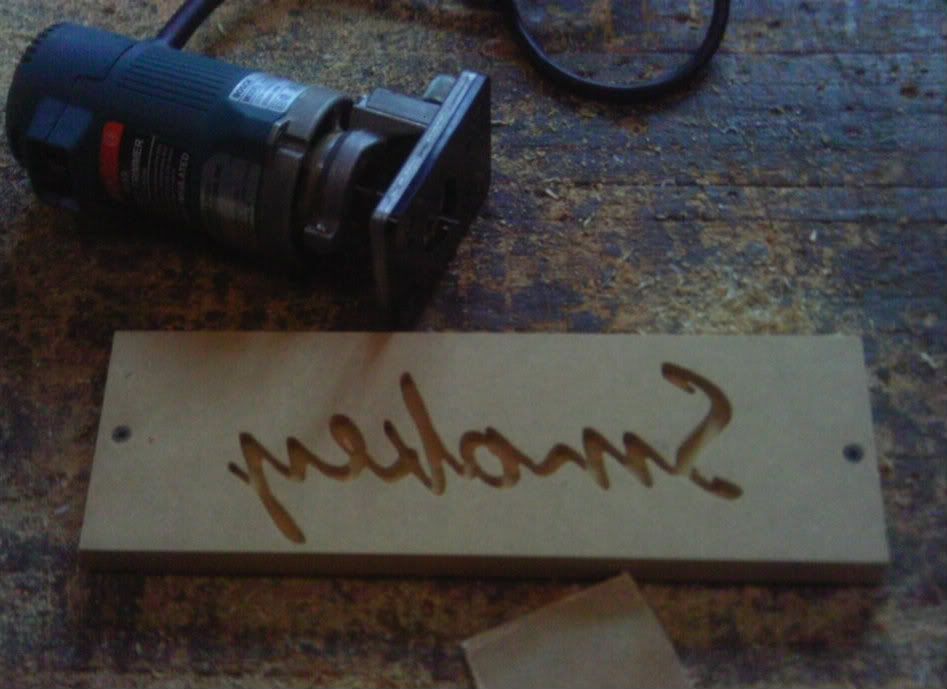 Here it the highly technical part. Because of the melting point all you need is a tin can for your crucible, propane torch, and your cut up scraps of pewter. It doesn't take too long to melt and then just pour into your mold. It cools off rather quickly so you get very little smoking.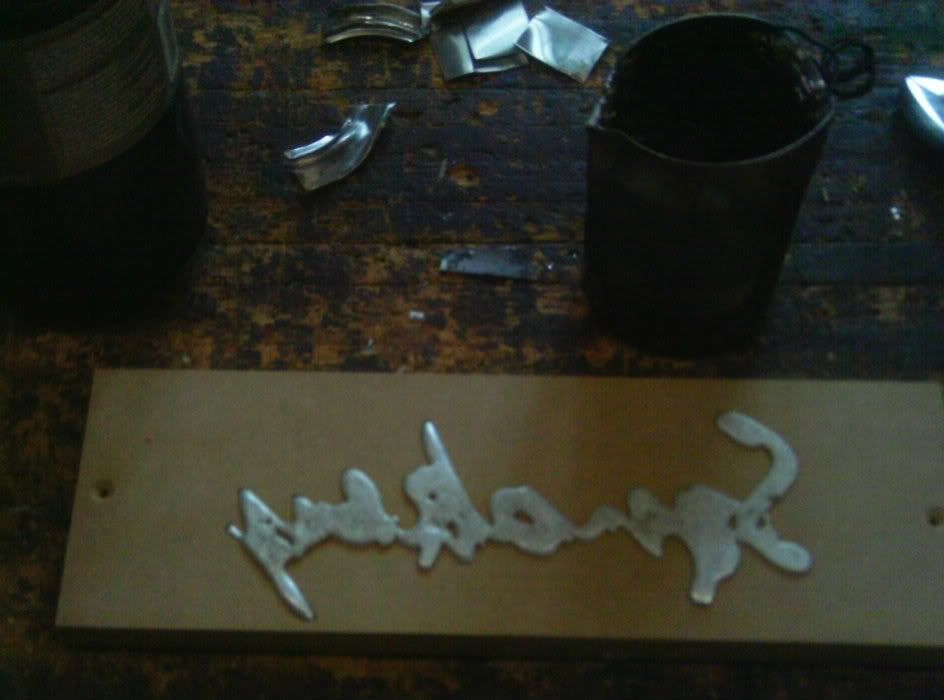 It is better for you to have your mold be too full rather than not full enough. I usually just mill off the back side to make it flat. You can use your router and a couple boards on each side to do this also. Pewter is soft enough that it's not difficult to shave it off.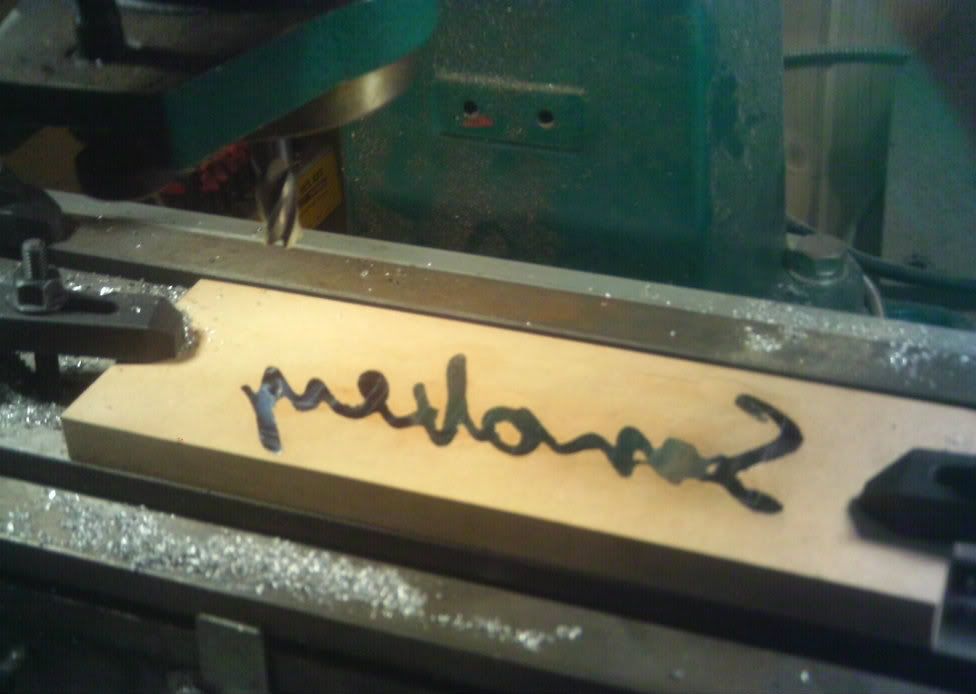 This is the neat thing about using mdf as your mold material. (This is not totally necessary but it speeds up the de-molding process.) Take and trim around to leave as little material as possible. Then just drop the whole thing in a bucket of water and in 30 to 60 minutes the mdf will fall right off.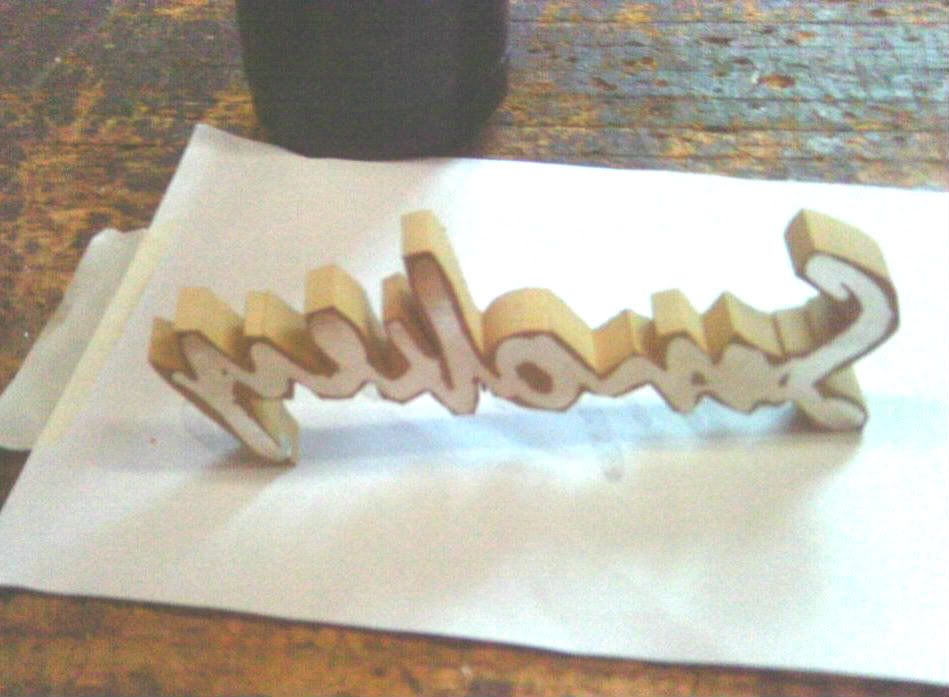 You can now put the mounting studs in. I use 10 -24 bolts and I just drill the hole in the back the same size drill bit as if you were going to tap it but instead just screw them in. No tapping. Then just cut them to the right length for your situation.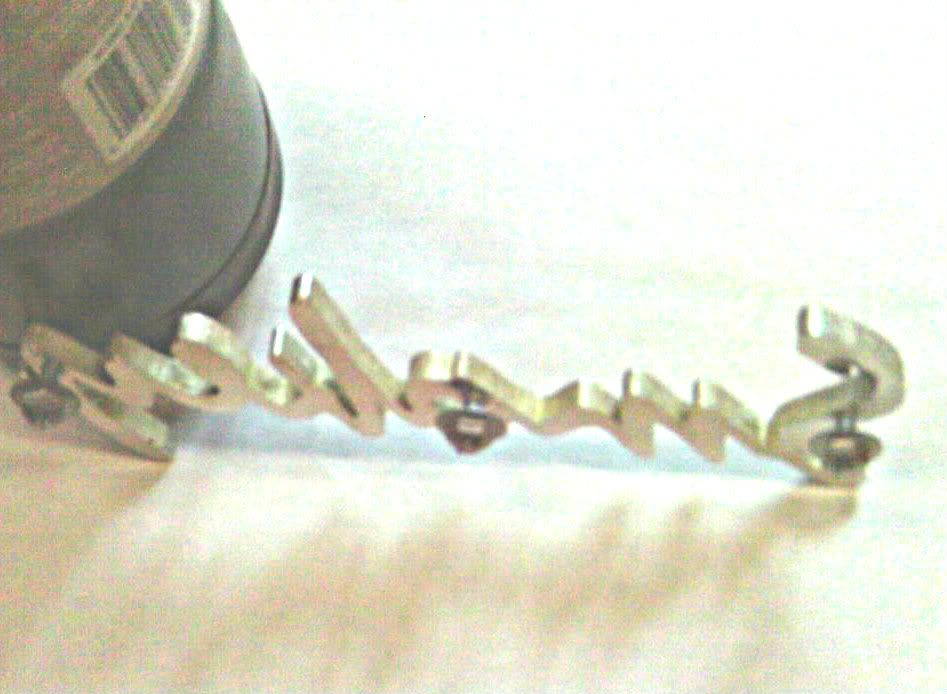 Now all that is left is to polish your nameplate and mount. I like to spray some flat black paint on the sides and I think it just looks a little better. Hope that you all have found this useful. With a little thought and imagination this can really be utilized on other areas of your car, inside and out.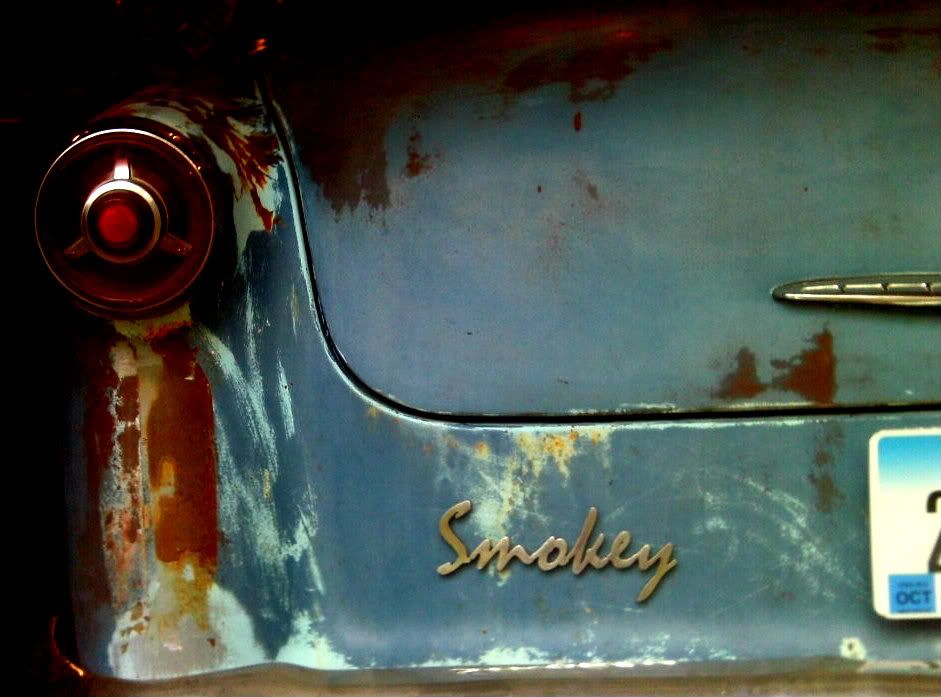 Smokey