Did you boys really think I was going to let you have all the fun???
Well I have had the fever for a while now (thanks Skotz!) and have been looking for a good frame. I was just about to order one when I stumbled onto this 150". I thought it was just the frame but most of the goodies were still with it. This thing was pulled from the rafter's 20 years ago and has sat in a garage since. It ran a 413 Max Wedge - I'm pretty sure it was fuel injected by the Moon Tank set up.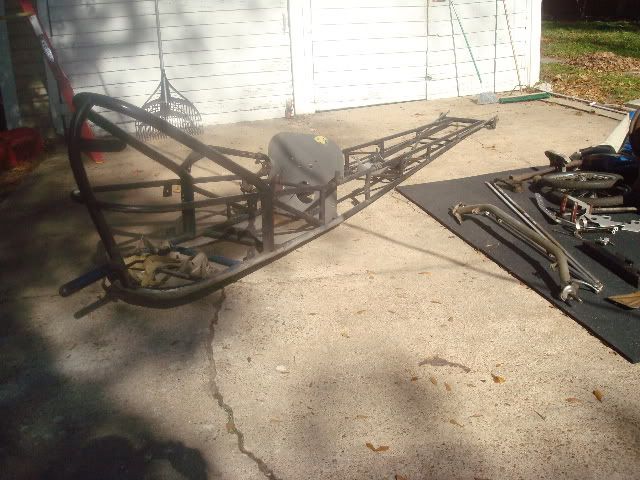 I think it is chrome molly but I'm not sure how to tell - but it is very light. The frame construction is very similar to what Garlits was doing in 63-64.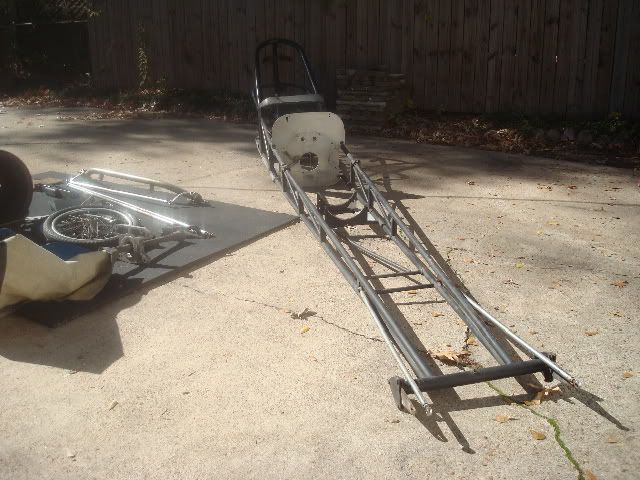 Original hand brake and Fenton adapter (in/out box)? I think the steering column is a Ross and is missing the box but I have one that I think will work.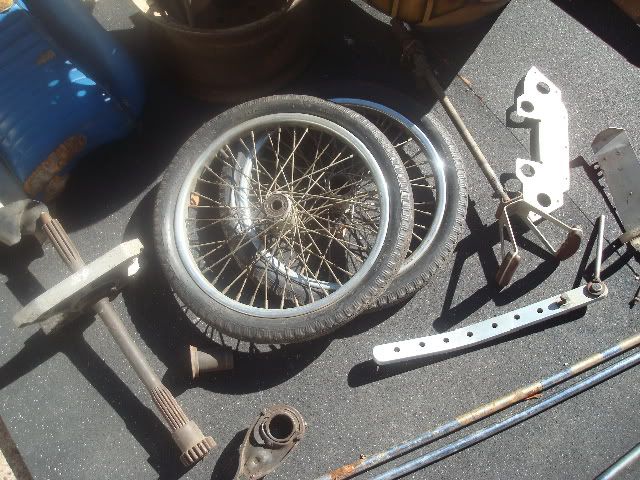 Early? Olds with 3.64 gears - now wait - that will be perfect for what I am going to do!
Home made reversed rims - just like Tuffy's. Anglia spindles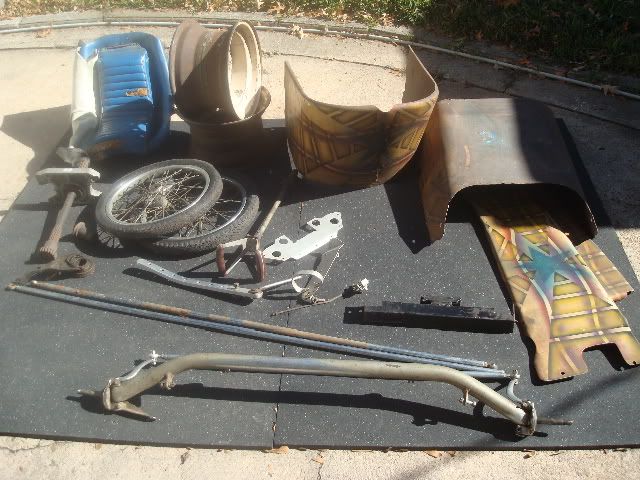 Ya gotta love that 60's paint job. I can tell that at one time the frame was blue.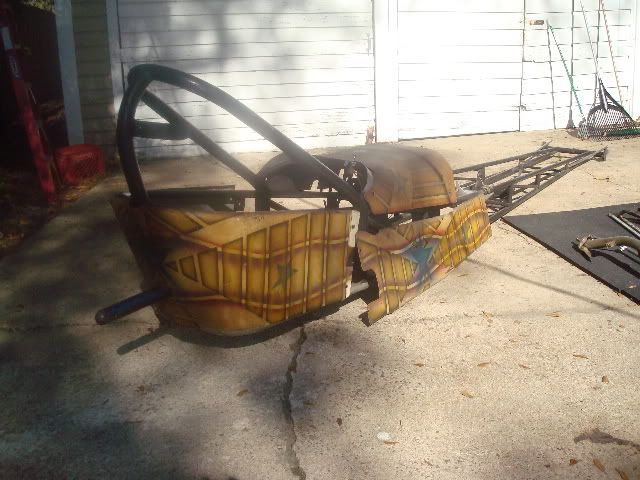 I'll post more pic's tomorrow of the rest of the parts. This owner thought it ran around Houston/Austin area - does anyone recognize it?
And as The King Of Texas - Norm said "Oh brother, congratulations you are the now the caretaker of another survivor". Somehow, I don't feel the pressure on this one.